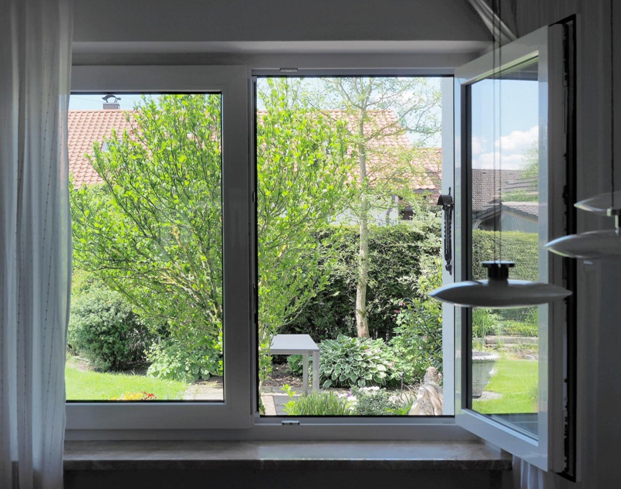 Different grease build-ups such as cooking oil marks and oil spatters on glass windows can be an unpleasant view. They are one of the most common stains on household windows and need regular cleaning.
When you are cooking, grease and oil goes into the air and it accumulates on the glassy surfaces inside our homes such as glass windows. Therefore oil forms a residue or a thick film over time. Grease strains need proper cleaning with effective cleaning solutions.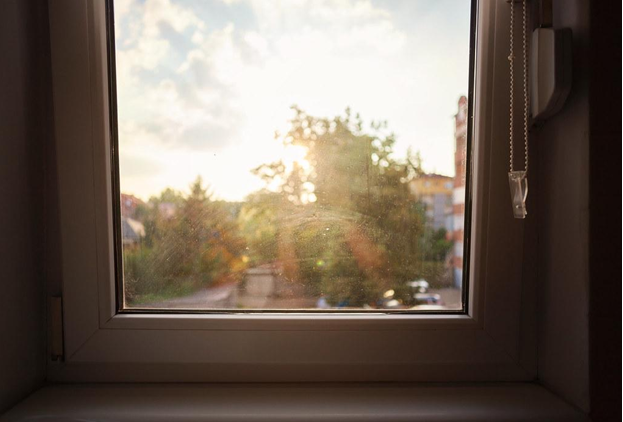 For this reason regular glass window cleaning is needed. Fortunately there are some effective cleaning methods and tools to get rid of oil stains from glass windows. These products are designed to break down grease build-up and clean it properly.
There are several ways to remove oil marks from glass windows. Grease and oil spots are some of the most common dirt types on glass windows. Their removal depends on two factors- the cleaning method and the cleaning product for grease you choose to use. When you use the right products, you can get great streak-free results in an easy way.
By only using a paper towel you may not be able to clean all of the oil marks. You can remove some of the oil from the window glass but visible smears can be left. You need an effective cleaning solution to remove the grease spots off your glass windows.
When oil smudges collect on a glass surface it definitely makes the windows look unattractive.
Oil residue can be sometimes stubborn for cleaning but it's not impossible. You just need a couple of household cleaning materials and tools that can be found at every home store.
Before you start cleaning oil marks from your glass window, avoid working in direct sunlight, if you can. The reason for this is because the heat from the sunlight dries the cleaner before it is properly removed. This can result in streaks and residue.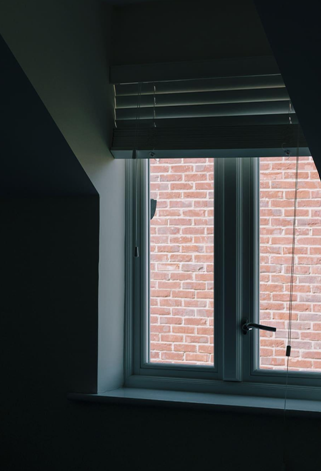 Before the main cleaning steps, clean the greasy area first as you normally do to remove the accumulated dust and dirt on top. Using just clean water can't help you get rid of grease stains. Мost commercial grease cleaners do an effective job against oil marks.
Avoid using abrasive cleaners, scratch pads on window glass surfaces because this can lead to the appearance of scratches.
 What you need:
Spraying bottle
Vinegar (you can use white distilled vinegar)
White vinegar is acidic and for this reason, it's effective against grease build-up.
Paper towels
Baking soda (another powerful item for cleaning grease stains)
Lemon juice
Dish liquid
Squeegee (It's recommended to use a high quality squeegee to achieve best results)
Degreasing cleaner
Cream cleaner
Lemon juice
(Lemon juice is an effective solution against different types of grease stains.)
Clean microfiber towels
Sponge
Bucket
Hot and cold water
1st Cleaning solution
Make a mixture of water and white vinegar in a 1:1 ratio. Use this mixture to spray the oily smudge on your window. You can spray directly this vinegar mixture on the oil smudges on the glass. Then wipe it with clean kitchen paper towels. Repeat this step until you see that the dirt is completely gone.
When you finish cleaning the spots on your window, use again the vinegar mixture to polish the entire surface of the glass window. Mist the window with the vinegar solution and wipe it with a paper towel. This vinegar solution achieves great results in cleaning oil marks from glass windows.
The combination of lemon and vinegar is also really effective for stubborn oily stains.
2nd Cleaning solution
The second glass cleaning solution is made of 2 cups of warm water and several drops of dish detergent with a degreasing effect. Use again paper towels to clean the oil spots with this solution.
Dip a paper towel in the mixture and wipe the greasy spot with it. When you are scrubbing the glass do circular motions. It's important to focus only on the oily spot so that it isn't smeared on other parts of the glass surface.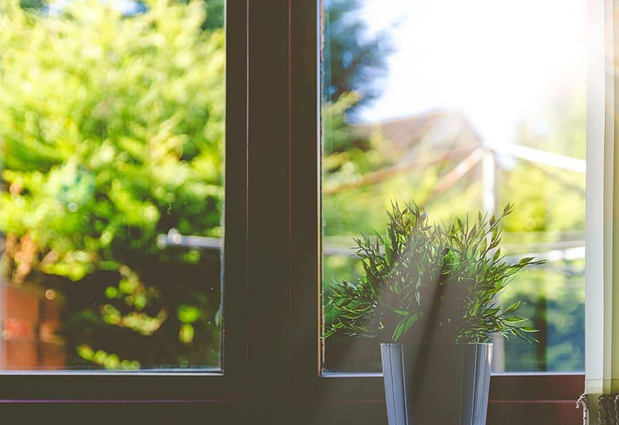 3rd Cleaning solution
Pour one teaspoon of dish liquid in 2 gallons of cold water and mix it. Get a cleaning sponge and dip it into this mixture. Use it to scrub the glass until the oil spots are removed.
Rinse the sponge and squeeze properly the excess water out of the sponge. When you finish scrubbing the entire surface of the window glass, hold the squeegee at a tilt so that just one end of it touches the glass surface. Then start again cleaning the window surface. Work from top to bottom to remove properly the oil residue and streaks.
Then use the entire surface of the squeegee and clean with it the top of the window. Work your way from side to side and hold the squeegee in such a way so that its top edge reaches the window frame. After wiping each spot across the width of the window, clean the squeegee blade on a towel, and continue cleaning.
As you clean, try to overlap each clean part of the glass window surface. When you are ready with cleaning the entire glass surface of the window, put a clean towel on your finger and clean the edges of the window frame. Make sure that all excess moisture is wiped from the window glass because it can run and lead to streaks.
4th Cleaning solution
Another cleaning solution that is effective against grease stains is the combination of cornstarch and vinegar. This solution is also effective against greasy surfaces.
To create this cleaning solution combine equal parts vinegar and water, add a teaspoon of cornstarch to it. Get a nylon or mesh scrubber and use it to clean the greasy spot with this mixture.
5th Cleaning solution
Mix ¼ cup baking soda in a bowl and add water to it. When you are pouring the water, stir constantly until the mixture forms a paste. Get a soft sponge and use it to scoop some amount of the baking soda paste.
Then scrub the glass gently with the sponge by making circular motions. Leave the paste to work for 20 min. Get a wet sponge and wipe the baking soda paste. When you are ready, get a paper towel and wipe the window.
Using a cleaner to clean greasy spots
Choose a grease cleanser type such as degreaser, white vinegar, baking soda, lemon juice, or cream cleanser and then use a soft sponge or cloth to apply it onto the greasy area. Cream cleansers are a wonderful solution to get rid of oil stains. Leave it to work on the oil mark for a few minutes.
Then use hot water to gently scrub the area and wipe the grease cleaner. Repeat this step until the oil stains are removed. Finally, rinse with clean water, wipe the window glass with a soft towel and you are ready.