Why pressure washing is important?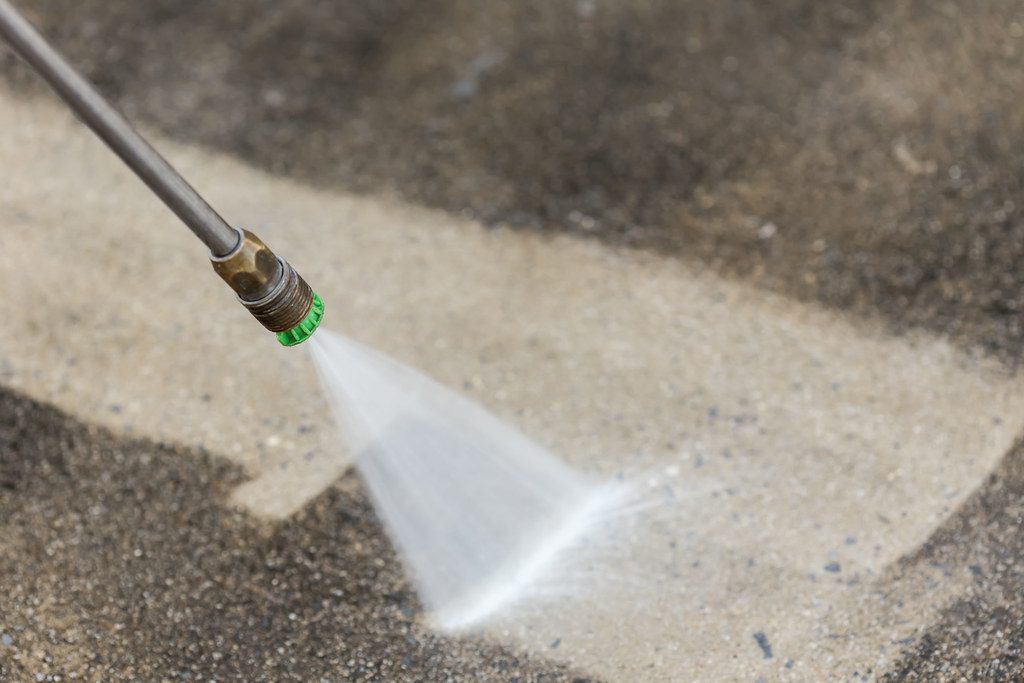 What is pressure washing?
Pressure washing service is intended to clean any outdoor item and surface such as patios, porches, walkways, parking lots, garages, loading docks, windows, facades, walls, roofs, awnings, etc.
Pressure washing is a process in which a high-pressure water spray is used to remove dirt, dust, mold, grime, grease, mud, loose paint and also sticky substances like chewing gum from different surfaces and objects such as buildings, concrete surfaces, vehicles.
Pressure washing also deals with acid rain, dirt and cobwebs caused by bird and insects, tree sap, Sidewalks and walkways are the building zones which are most often pressure-washed.
This type of cleaning has many benefits and it's good to be done regularly. Pressure washing gives our building a professional look and earns the respect of the customers.
Is pressure washing dangerous for the surfaces?
No. Although pressure washing effectively removes the grime and dust; it is not designed to damage the surfaces nor to strip the paint. That is why, it is a perfect service for commercial buildings in Seattle. Skyscraper Window Cleaning provides well trained and experienced cleaning specialists who work safely and strictly follow the rules.
Advantages of pressure washing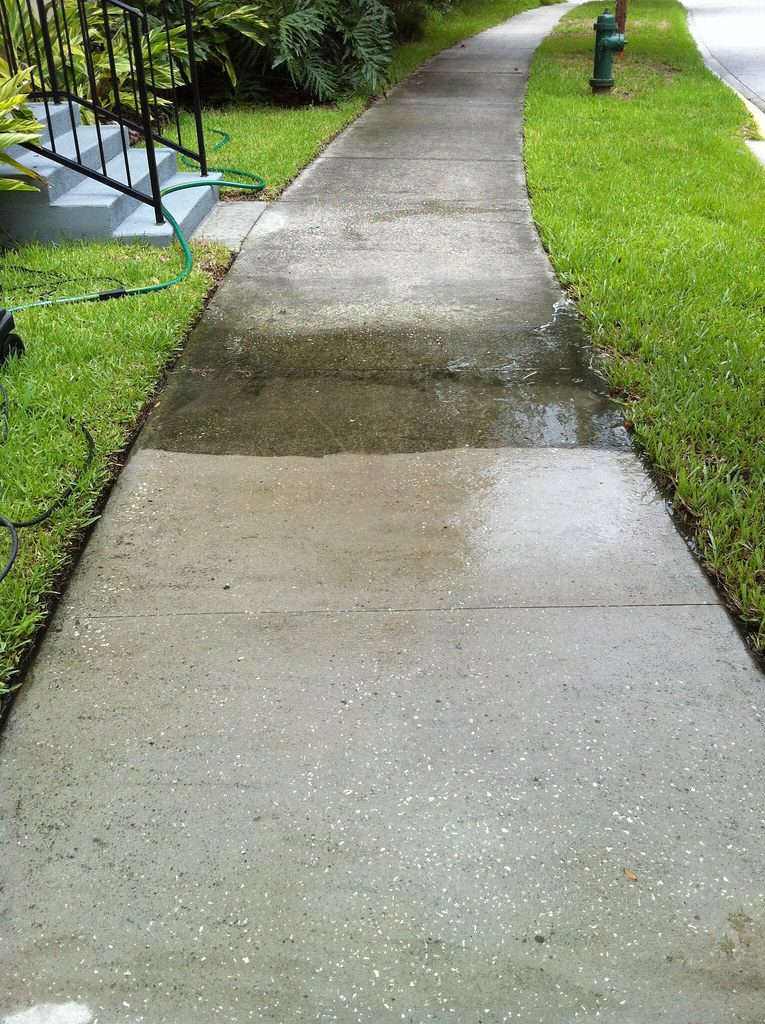 1. Improved curb appeal
Getting our property pressure washed regularly will surely improve its appearance and add value to it whether we are planning to sell it or lease it.
2. Repair prevention
When we leave certain types of dirt uncleaned for a long timе it can do damage to the building's surface. Residue form construction materials, bricks, bird droppings, algae, mold growth or dirt build up not only spoils the appearance of our property but they can lead to a rot, deterioration or other damage.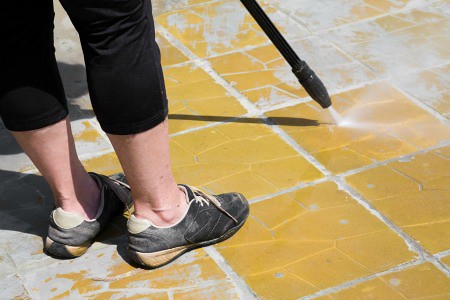 Pressure washing can remove graffiti and paint stains too, which are not only unsightly but also one of the most difficult things to clean. Regular pressure washing can prevent us from spending money on costly repairment in the future.
3. Better health for the building's habitants
Regular pressure washing makes a building a better place for employees to work in and also for the clients. Pressure washing machines can not only get rid of dust and dirt, but also they clean dangerous substances such as pollen, mildew, pollutants, algae, etc. These are responsible for health problems such as allergies, trouble breathing and certain diseases.
Moreover, well-cleaned surfaces mean less cases of workplace accidents that include slips and falls.
4. What is the difference between pressure washing and power washing?
Both these services are very different. While power washing uses high water temperature to clean, which could be dangerous for the surfaces, pressure washing uses high water velocity to clean off the dust, dirt and other particles from any surface, whether it is concrete, brick or cinder block.
But pressure washing does not include widow washing. This services should be performed once per year to maintain the great appearance of the building.
It's recommended to be done with a professional pressure washers for achieving best results. The professional cleaning company SkySWC for example uses high class professional pressure washers that can handle any cleaning project.
Why to choose Skyscraper Window Cleaning for this service?
Hiring Skyscraper Window Cleaning for performing Pressure Washing provides multiple benefits to the clients. Their staff has the required experience and knowledge to work safely with the tools and machines.They know what approach to take for each specific surface without hurting or damaging the glass or doors.
Because their professional pressure washing machines are powerful they achieve extremely high pressure and non-interrupted water supply for successful removing of dirt, dust, mud, grime and mold accumulated on the sides of your building over time.
Apart from that, they are able to deal successfully with dirty concrete and provide deep cleaning, or remove aging stains from the wood decks. Their teams can tackle any cleaning job, no matter how though it might seem.
What SkySWC company offers?
The latest state-of-the-art equipment that cannot be found at an ordinary store.
Eco-friendly services: they follow strict EPA regulations and do not use chemicals that are harmful for the environment but only eco-friendly cleaning solutions and techniques.
Insurance: Their staff is completely insured so they can pay for any damage that might occur during the cleaning process.
High level of efficiency: They are experienced enough to offer fast and efficient pressure washing that removes the dust and dirt from the entire surface even from the most remoted and hard-to-reach areas.
Reasonable prices: They offer affordable and competitive prices in Seattle to help businesses maintain their commercial buildings at perfect cleanness.
If you would like to get a quote on a Pressure Washing service, you can call the company and they will make an inspection before determining the final price. The price includes the cleaning agents needed along with the equipment that should be used for your cleaning needs.
The final price will also depend on the efforts and time needed for completing the work, as well as the size of the area that has to be cleaned. SkySWC's certified cleaners will be there for you to bring back the shining brightness of your commercial building.
Call now: ‎206 939 1114