"How often should I clean the windows of my property?"-this is the most common question among home and business building owners. There is no doubt that well-cleaned windows improve the curb appeal of our commercial building and make a positive impression upon the customers. But home owners should not underappreciate the advantages of well-cleaned windows.In reality window cleaning is a real struggle for most people.
It's true that nobody likes smudged up panes of glass no matter how clean are the other parts of the building. Well-cleaned windows are always evident from far and are a must, if we are planning to sell our residence. That is why it's very important to clean our windows regularly.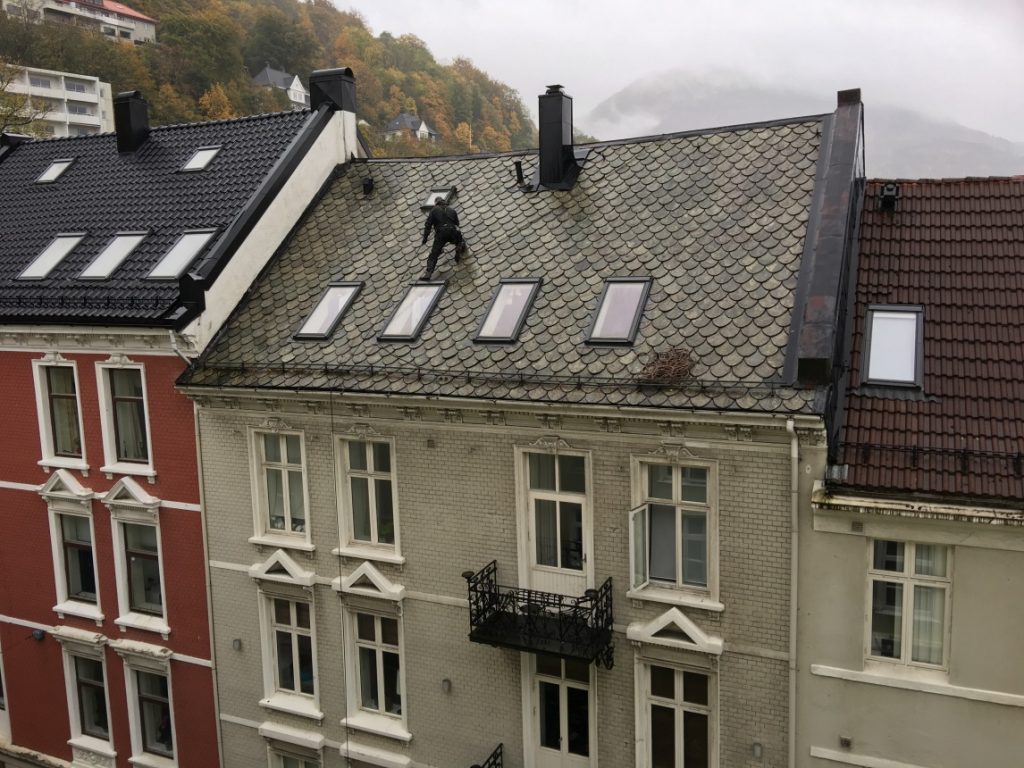 In the case of home buildings cleaning all the windows can be consideredan easy task. But cleaning all the windows of a commercial high-rise building is truly a daunting task. If you own a high-rise commercial building, the best way to clean the windows is to get help from a professional cleaning company that is specialized in this type of services.
The reason for this is because they are equipped with the necessary climbing and cleaning equipment necessary for the successful cleaning of residential and high-rise windows.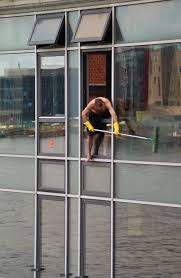 Besides dirt, one of the most common enemies to windows are dust, hard water, salt, sand, sap, pollen, pests and we may need to keep these at bay by a proper and regular window cleaning.
How often we should clean the windows of home buildings?
While for many home owners window cleaning is mostly a seasonal chore, the owners of commercial buildings should consider window cleaning a priority. And while the resident may not always notice there are dirt and stains on the windows of their property, they can be really visible to people who visit the residence for the first time.
In general windows should be cleaned twice per year and screens – once. But the frequency of window cleaning depends on many factors.
Here they are:
Location
The frequency of window cleaning is determined by the location of your home. If we live in a rural area where there are farm fields, then our windows and screens will need a more frequent clean up. Because the harvesting and planting creates dust and dirt that is carried by the air straight to our windows.If your home is close to a sea, salt deposits can reach your windows and the panes are likely to get corroded if left uncleaned more than 2 months.
Don't forget pollen season too which can lead to dusty windows and may require a more often clean up. If your home is in area which is free of pollen or much dirt, then the perfect window frequency for your case is once every two months.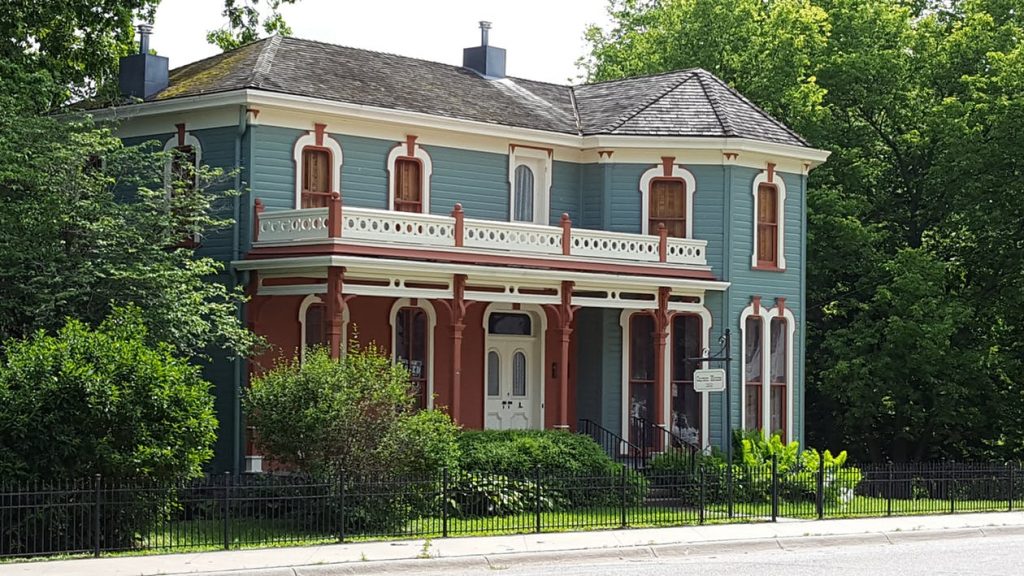 Usage conditions
Of course thewindow cleaning frequency requirements of high-rise building owners will be different form the home building owners. Home owners can get their windows cleaned just once a year to keep their property appearance in somewhat decent state. The frequency of window cleaning depends on what is the type of the building. In the case of commercial or factory buildings, the need of proper and regular window cleaning is obvious.
If you own a house, this depends on whether you have children, animals and what is the surrounding environment around your home that can make your windows get dirty quickly.Experts usually recommend us to get our windows cleaned at least twice a year inside and outside out for best results but some claim that having our windows cleaned on the exterior a couple of times per year works best.
Reasons why we need to get our windows regularly cleaned
Curb appeal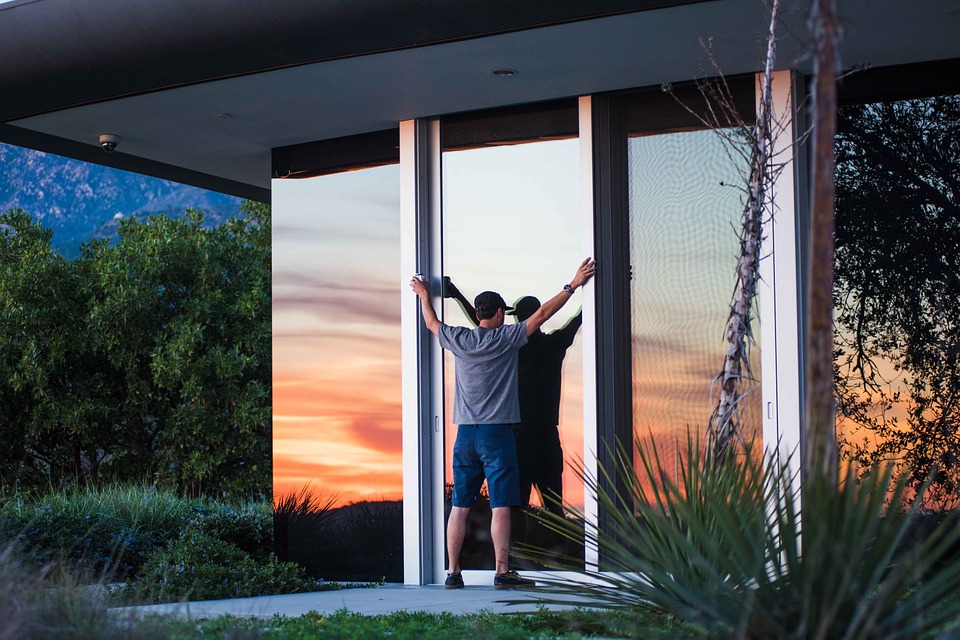 The best frequency of window cleaning for achieving a perfectly cleaned look is probably once every month. This is necessary especially if we want to find potential buyers for our property or just want to ensure long life of our windows. Realtors often advice home owners of the importance of regular window cleaning for achieving the desirable dream property look.
In fact properly cleaned windows offer a return of more than 769 % when the job completed is in the  right way. Well-cleaned windows not only increase aesthetic value of the residential property but in this way the life of the window glass is prolonged. The owners of commercial building should really make window cleaning a priority for achieving an attractive business look for their building.
Visibility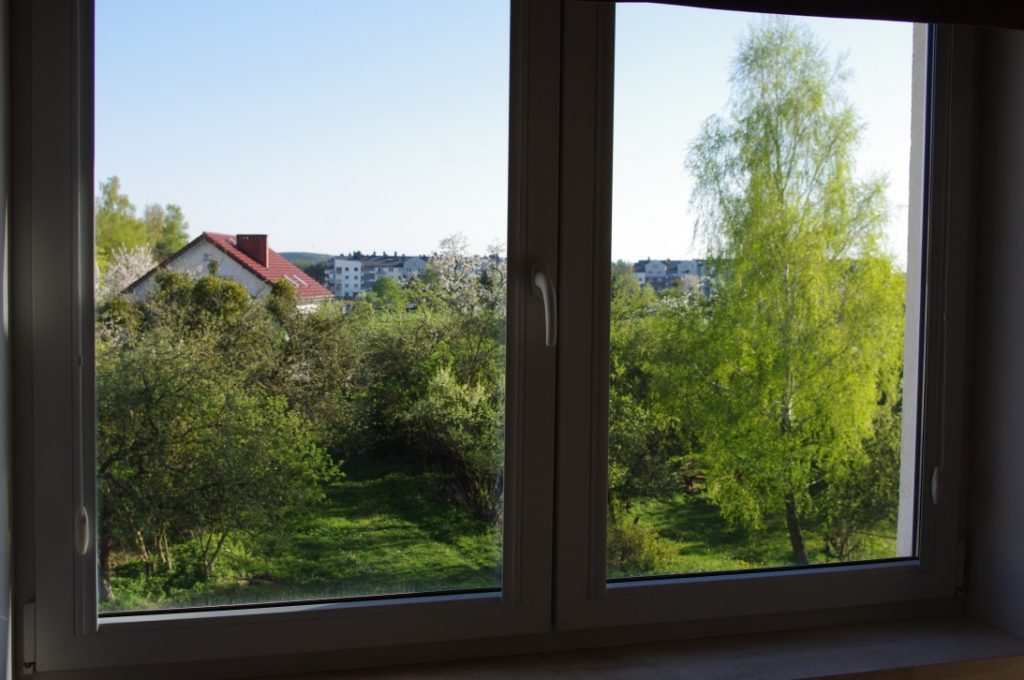 The windows are the eyes of a home. But dirt and smudges destroy the visibility of your windows so we should not wait until the moment when we see through them a spoiled outside view. This one is a personal preference, but in general it's always a pleasant thing to look at nature's beauty from well-cleaned windows.
The accumulated debris on the windows' surface decreases their visibility and makes it difficult to take advantage of the natural lighting available to our home. But when we get the benefits of unbroken sunlight, in this way we can reduce the size of our energy bill.  If you are a home owner don't forget to check out at least twice per year how your home windows look on the outside.
Level of fragility
It's a fact that the cleanliness or their lack of cleanliness can make home windowsbecome fragile over time. When we leave them uncleaned, debris accumulates on the window glass to such an amount where it compromises the integrity of the glass. The dirt's weight slowly increases the windows' fragility. The first signs of dirt, salt or sand accumulation are stains of course. It's essential not to let staining reach such a level when there is a need to replace the windows. The excess dirt build-up on our windows can eventually lead to potential crack ups.
Lifespan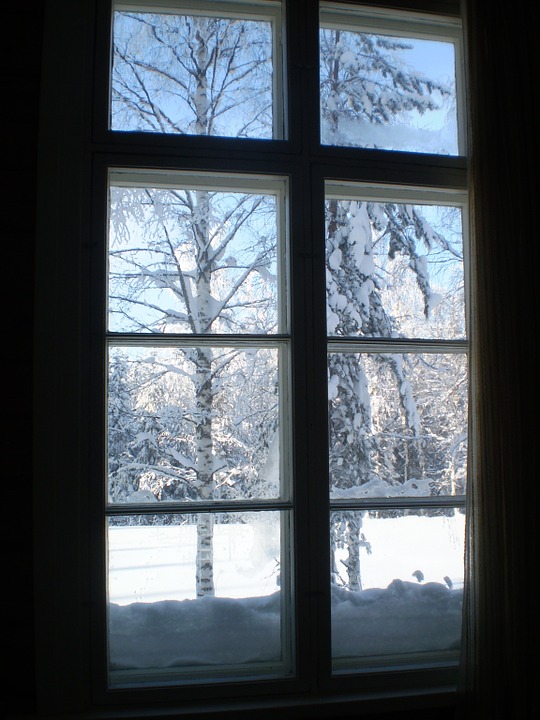 Therefore the accumulated dirton windows decreases their lifespan – another great reason to clean regularly our windows. We can guarantee longevity of our windows by making sure there is no amount of accumulated grime on them.Besides, who wants to invite family or friends in their home and see them stare at dirty windows.
Having a clear view from your home makes at always more appealing no matter how modern or high tech your inside furniture is. Consequently we may consider that the extra effort for cleaning our windows regularly really pays off and saves money in the long run. The important thing is that it should be done effectively and safely.
Unwanted guests
When we neglect window cleaning, cobwebs and different insects like spiders, flies and other bugs find a comfortable home at the windows sills. It's not pleasant experience to open a window and find dead insect bodies at the window sill. Regular clean up can prevent the risk of getting undesirable pests inside our house.
Bugs like spiders feel comfortable settling into a window sill where they are least likely to be disturbed. Cleaning windows regularly removes annoying cob webs and dust that may attractunwanted and undesirable pests to our home.
What are the pros of professional window cleaning?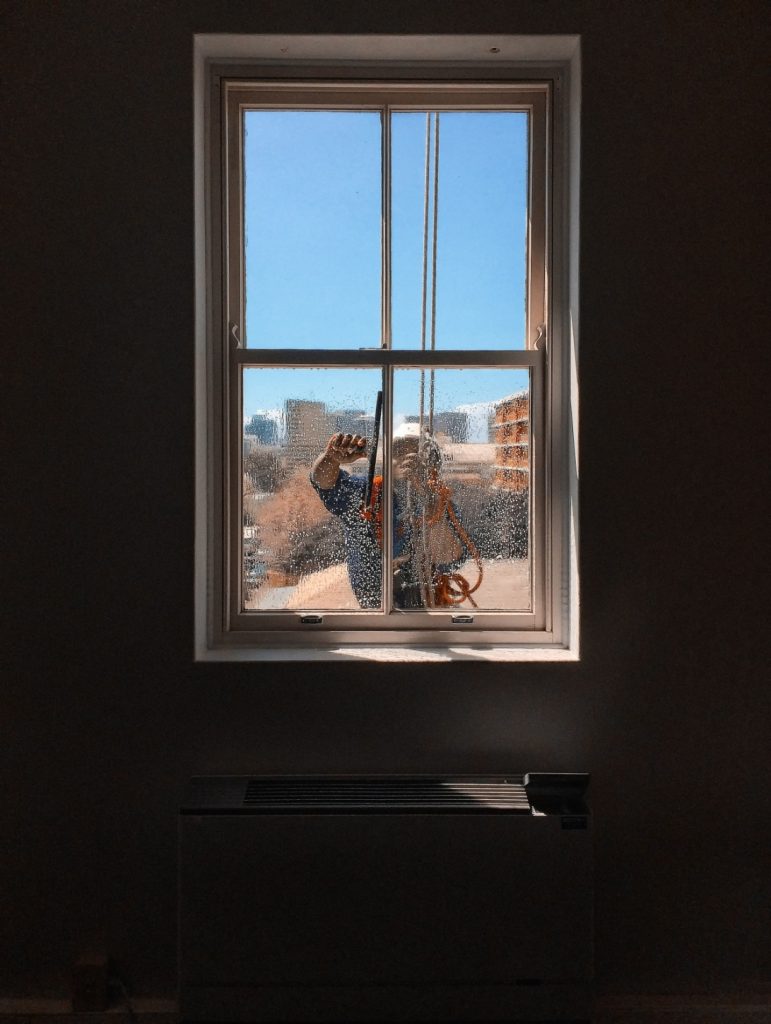 There are so many tips and tricks out there how to clean our windows. But there is no doubt that professional window cleaning companies are better equipped to deal with many types of dirty windows. If you are not sure whether you are able to clean all of your windows alone, it's always a good idea to trust the professionals from a certified cleaning company than risking your health and safety.
As we have mentioned the teams of professional cleaning companiesare equipped with a specialized equipment that helps them complete window cleaning tasks quickly and efficiently. They apply special techniques that guarantee streak-free results and they can clean big number of windows.
Time saving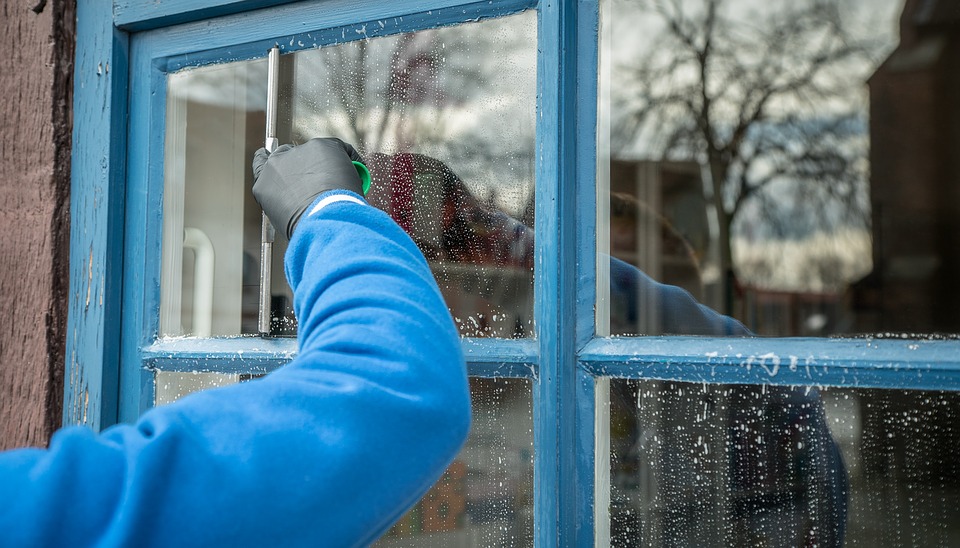 Professional cleaning companies can truly save you the time and effort needed for searching for the right cleaning products and supplies. You get your windows cleaned while you can do your own job which saves valuable time.Their professional workers will save you the hassle of spending precious weekend hours carrying buckets with window cleaning solution around your home and trying not to fall from your standard ladder while trying to clean your windows.  If you are not equipped with the right cleaning tools and equipment, you risk losing more time than it's needed to finish the cleaning task.
Home window cleaning can be a tough task especially when we are not prepared.  Squeegeeingis required to achieve perfectly cleaned windows but not everyone can do it the right way. It's a skill that is often neglected but important for achieving a perfectly cleaned window.Moreover, the cleaning company's professionals will complete the cleaning project in the most safe way since they have done it many times.
Professionals cleaners can clean properly the most difficult for reaching windows. They know how treat the most stubborn dirt.  That is why it's not a bad idea to book a professional cleaning company for your window cleaning needs.