The exterior windows are a part of the building that is most affected by the environment and the weather in the building's location. Different types of dirt, debris, dust, bugs, hard water, and acid rain are responsible for spoiling their good appearance. 
The best thing we can do to maintain them in good condition for as long as possible is to clean them regularly.
Regular and proper window cleaning offers many benefits not only to the condition of our property but also to our health and well-being. Experts recommend you have your exterior windows cleaned at least three times per year. 
It doesn't matter if the building you own is commercial or residential, keeping its windows clean year-round is a key component of the routine maintenance of the building.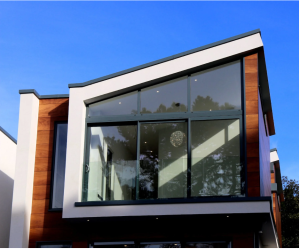 But proper window cleaning isn't always an easy task because it requires you to climb tall ladders and spend some time at stores searching for the right cleaning tools and window cleaning products.  It can be both time-consuming and dangerous, even if you take the necessary safety measures in advance. 
The difficulty of a window cleaning job depends on different factors such as the location of the property, the height of the building, the number of windows that need cleaning, and also your overall experience in window cleaning.  
Let's check what are the main benefits of regular window cleaning.
Top advantages of window cleaning
Preventive Window Maintenance
Cleaning the windows of your building regularly will not only make your building appealing but will also save you some costly repairs in the future. When you let dirt and dust debris stay for too long on the surface of your windows, they have a damaging effect on the glass. 
Regular window cleaning also lengthens the lifespan of your windows which means you will have fewer window replacements in the long run.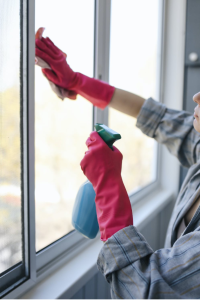 Requires Less Cleaning
Every property owner can clean their windows by themselves as window cleaning supplies and products can be found at every household goods store. But, if you want perfect results, it's better for you to use the services of a professional cleaning company.
Professional window cleaning services have specialized high-grade equipment and proven exterior window cleaning products in their services in order to achieve immaculate streak-free results. Besides, thanks to the effectiveness of their way of cleaning, you won't need to clean your windows as often as you would, if they are cleaned in a non-professional way.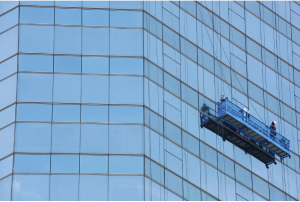 Every building is unique and the successful cleaning of its windows also requires a special approach. That is why professional cleaning companies are a recommended option. 
Because of their extensive experience, they are able to clean even the most stubborn dirt on the first try and know which cleaning products and tools are best for a particular window cleaning project. 
When it comes to windows small issues can  turn into major issues, if they aren't fixed on time.  After seeing the windows of a building professional window cleaners can predict future issues with the windows. 
These can be damaged spots on the glass surface, window screens that don't fit properly, poor window seals, wood rot, or mold development around the windows.  Moreover, they use reliable safety gear that allows them to clean perfectly and safely the windows of  multistory buildings. 
Both business and residential property owners can benefit from using the services of a certified window cleaning company.  Although some may see this as a costly option, getting help from a professional window cleaning company in fact will save you valuable time, money, and effort. 
This is also a wise step for preventing potential injuries and serious property damage that can occur when cleaning buildings with more than one story.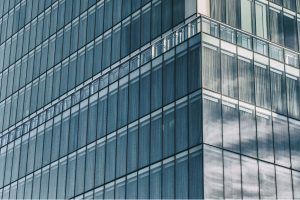 Boost Curb Appeal and First Impressions
Aesthetics is an important thing when you are trying to lease or sell a property. A well-maintained building always gives customers and tenants a good impression. But,  if you regularly clean the interior of your building and skip the exterior, the effect won't be complete and your building will still look poorly maintained.
For this reason, it's good to put some effort into keeping your windows well-cleaned.
Let in More Light
Maintaining a healthy environment inside a building is one of the main responsibilities of every property owner. Providing enough natural light inside your property is one of the things you should do in order to maintain a healthy environment. 
And this largely depends on the condition of our windows. Sunlight makes your employees/tenants happy and gives the interior of your building an appealing look. 
How efficient are our windows is something that most of us rarely consider when thinking about the maintenance of a building. But the cleaner our windows are, the better view of the outside world we are going to have and also the rooms of our building will be sunlit. 
Protect Energy Efficiency
The condition of our window seals and frames is something that can directly impact your building's energy bill. Window seals usually get damaged due to the effects of weather and oxidation that cause condensation, air leaks, and fogging. 
Air leaks will increase your energy bill regardless of the season. For this reason, investing in regular professional window cleaning is your best bet for an energy-efficient property.