Cleaning glass surfaces can be a daunting task, especially if you have a large building or many windows. While you may be tempted to clean them yourself or ask the cleaning staff to take care of them, it's important to consider the option of paying a professional glass service company.
To some, it may sound like an unnecessary expense. However, there are valid reasons why qualified professionals should perform regular maintenance. Such services offer numerous benefits for the windows and the overall appearance of the building and for the people residing inside.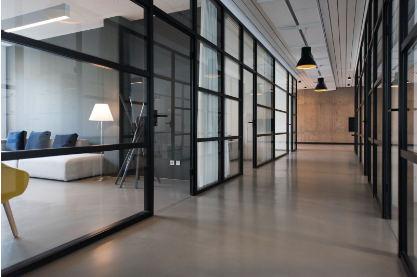 Image Source: Unsplash.com
Reasons to hire a professional glass service instead of doing it yourself
You get expertise, experience, and better results
Expertise and experience do make a difference when it comes to sparkling clean windows. If you opt-in for professional services, you'll enjoy much better results than trying to do it on your own. 
After all, glass cleaning companies have highly trained and experienced staff with the necessary skills and knowledge to effectively clean and maintain such surfaces. They use the right products and techniques to ensure your windows are sparkling clean, without any trace of streaks.
In addition, they understand the nuances of different glass types (tinted, laminated, or textured) and employ appropriate cleaning techniques and products to prevent any damage or scratches. Their expertise allows them to identify and address any issues and potential problems, such as cracks or chips, and recommend the appropriate course of action (e.g., scratch removal service)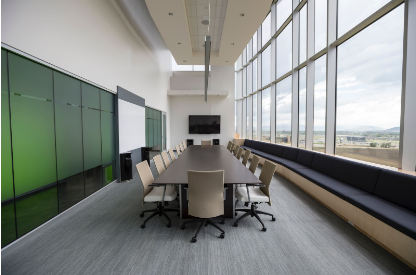 Image Source: Unsplash.com
Avoid any potential risks and stay safe
Cleaning high-rise or hard-to-reach windows and glass surfaces is a hazardous job if you don't have the right equipment, safety gear, and previous experience. That's especially true in cases where you have to climb a ladder or work at heights (e.g., a high commercial building).
A good reason to hire a company to clean your building's windows is to mitigate the risk of accidents or injuries that may occur when untrained individuals attempt such tasks. You can rest assured that professional glass cleaners are trained in safety protocols and utilize specialized equipment like safety harnesses to access difficult areas.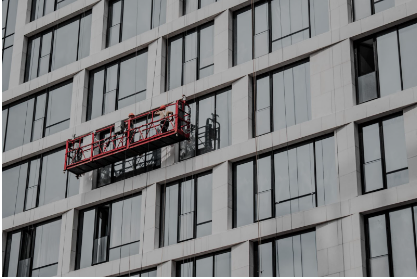 Image Source: Unsplash.com
Professional glass services save you time and offer convenience
Window cleaning is a time-consuming and exhausting process, especially when you have dozens of offices, rooms, and floors to take care of. Save yourself time and call a professional company to do it instead of you or your cleaning staff. They'll do it faster and more efficiently.
In addition to that, professional glass service offers the convenience of having somebody trained and skilled do the job instead of burdening an unprepared person with a very physically demanding task. You also don't have to worry about purchasing and spending money on safety equipment or specialized window cleaning supplies.
In case you are preparing for a special event, a company specializing in glass cleaning will be the best choice.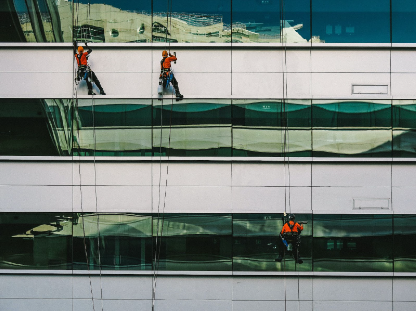 Image Source: Unsplash.com
Benefits of professional window and glass cleaning
Improved curb appeal for a better impression
Hiring a window cleaning company is a solution that will make a big (positive) difference to the overall appearance of your building, regardless if it's used for residential or commercial purposes. It will look cleaner, brighter, and more inviting to people with its streak-free and shiny glass surfaces. 
It is a huge benefit for both businesses and homeowners alike. On the one hand, you can improve your brand image and leave new customers or clients with a positive impression even before they come inside. On the other hand, you can impress visitors and guests or even improve your chances of attracting a potential buyer if you're selling your property.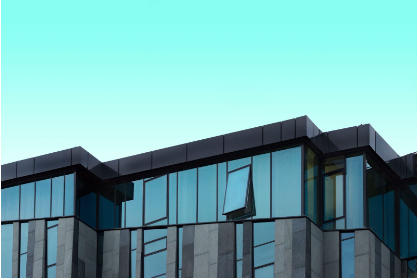 Image Source: Unsplash.com
Healthier indoor environment
Glass surfaces tend to accumulate and harbor dust, allergens, bacteria, and pollutants over time, adversely affecting indoor air quality and, thus, people's health. 
By hiring professional window cleaners, you eliminate these contaminants, promoting a healthier environment for occupants, employees, or family members by improving indoor air quality. This can be especially important if there are people with allergies or respiratory problems in the building.
You also reduce the chance of spreading illnesses by removing bacteria and germs from commonly touched surfaces like glass doors.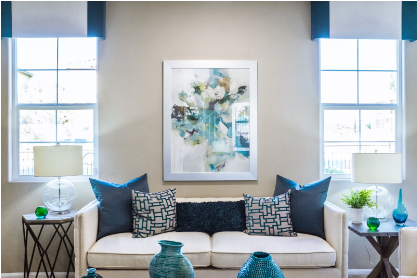 Image Source: Unsplash.com
Enhanced natural lighting and energy efficiency
Dusty or grimy windows obstruct natural light from entering your building and can negatively impact the ambiance, mood, productivity, focus, and motivation levels. In addition, it increases your energy bills as you tend to switch on the lights even during the day.
On the other hand, sparkling clean windows improve your space's energy efficiency by letting natural sunlight inside the rooms. And how do you achieve sparkling clean windows? By investing in a reputable glass cleaning company.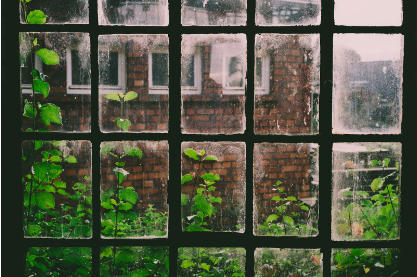 Image Source: Unsplash.com
Should you hire a professional company to clean your windows?
Hiring a professional glass cleaning company brings numerous benefits, including a healthier indoor environment and improved air quality, enhanced natural lighting and productivity levels, and added value to your property. The glass needs specific maintenance to maintain its original appearance for many years and to avoid scratches.
When you invest in such professional glass service, you invest in quality, reliability, efficiency, safety, convenience, and time savings. It will help you avoid the need for glass repair or replacement, which in turn will save you money. Sky SWC's advice is to take advantage of this opportunity and hire a skilled expert to get outstanding results.