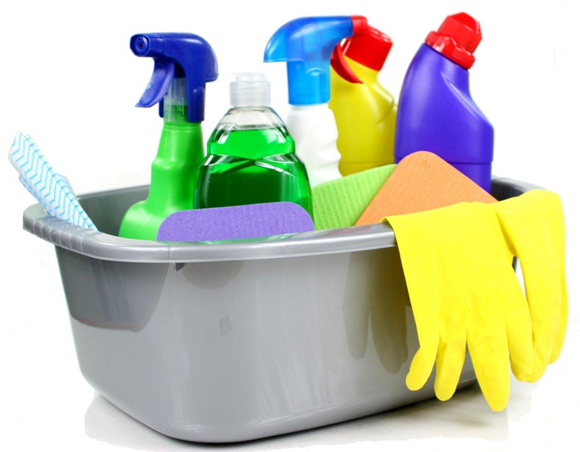 Every homeowner wants well-cleaned windows. Unsightly dirt and grime on a window spoils the appearance of a property. For this reason regular window cleaning is recommended.
There is no doubt that hiring a professional window cleaning company is one of the best ways of giving your windows a shining look. But it's not always necessary to invest in  expensive cleaning equipment for traditional outdoor window care and maintenance. Getting help from a professional company will save you both time and money.
But if you want to achieve proper window cleaning by yourself, you need to get some of the tools professional window cleaners use .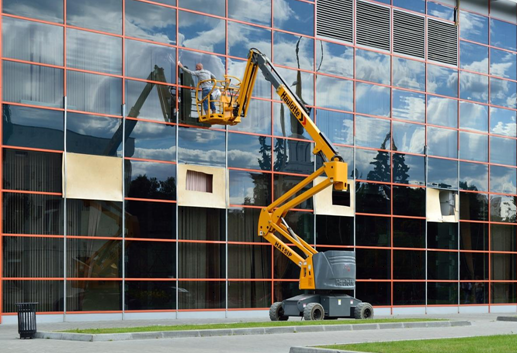 They offer us beautiful views and make our property look better. But sometimes we need extra help when it comes to window cleaning. Sometimes  window glass can be stubborn for cleaning depending on the dirt debris it has.
If you want to have well-cleaned windows, you need to add some things to your window cleaning kit.
We know well that professional window cleaners use a wide range of professional window cleaning equipment and cleaning products that offer immaculate results. There are some cleaning items that their cleaning kits include which can be easily found.
In fact some of the tools that professional cleaners use can be bought at most hardware stores. These essential tools are necessary for handling your window cleaning task in the best way possible.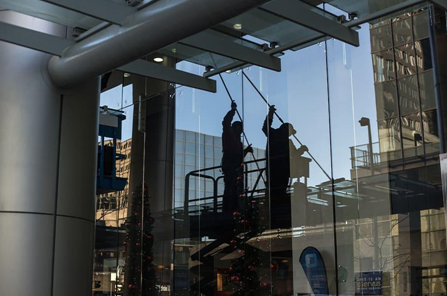 There are several cleaning products that professional window cleaners use which you can use too and they have proven efficiency in cleaning different types of window dirt. These tools are not expensive but they work effectively and leave great results.
Having the right tools you can clean your windows by yourself. They are easy to find and enable you to clean all types of windows in an efficient way.
One of the main cleaning tools of professional cleaners are screen and window cleaning tools and also liquid cleaning solutions.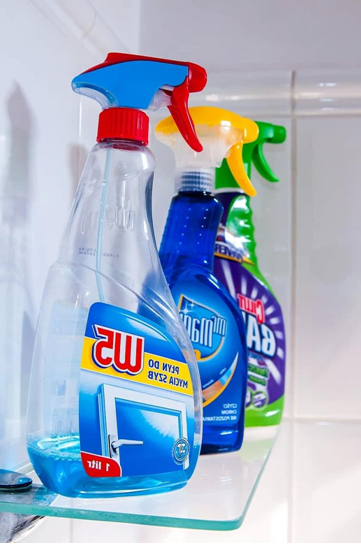 Top cleaning tools of professional cleaners
Sponge
Sponge is one of these versatile cleaning tools that can be used for different types of cleaning tasks in a property. Sponges come in different types. The classic type is a sponge one side of which is abrasive. It can be used for different dirty surfaces. There are sponge cloths that are a mix between a sponge and a towel.
When cleaning with a sponge the rule is to moisten the window with the cleaning solution first and then use the sponge to clean it.
Microfiber cloth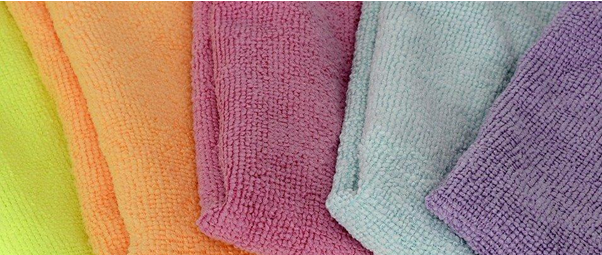 Microfiber cloths are excellent for window cleaning as they don't leave any streaks or smudges on the glass. These cleaning cloths also don't leave any lint when you clean with them.
When they are wet, they attract dust effectively and leave a perfectly cleaned glass surface. They don't require much water and don't leave scratches or smudges on the window glass.
To clean with a microfiber cloth effectively you need to rinse it often. In this way you will avoid moving dirt on the window from one spot to another without properly cleaning it.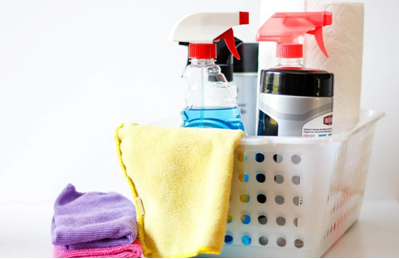 Another type of sponge is spaghetti sponge that doesn't need soap and silicone sponge that is highly durable.
Squeegee
A squeegee is definitely a must-have, if you want perfectly cleaned windows. Squeegees do an amazing job for different types of dirt, grime or unpleasant hand marks on window glass.Modern squeegees are made of lightweight aluminum and plastic and their features can be quickly changed.
The rule when working with a squeegee is that you should first dip the squeegee in the cleaning solution and then clean the window from top to bottom. Squeegees are compatible with extension poles.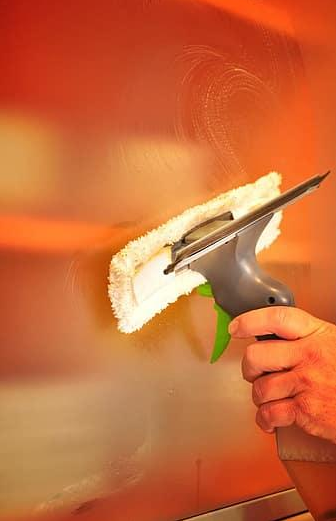 After every stroke wipe the edge of the squeegee. If you want to prolong the life of your squeegee, you should keep the blade safe from damage.
Use the blade of the squeegee from both sides before changing it. This will save you money. If you notice that your squeegee isn't cleaning well or it's leaving streaks on the glass, this means that you need to buy a new one.
Extension poles
This tool is needed, if you have high-rise windows and it is really versatile. Extension poles help you clean high-rise windows in an easy way. Extension poles can be used in a variety of cleaning tasks and they are made of lightweight carbon fiber or aluminum. They have ergonomic handles which makes them a handy tool for cleaning different spots of a property.
You can use them for dusting window corners that are usually inaccessible. If you have an extension pole, you don't need to use a ladder, as the extension pole enables you to clean high-rise windows.
When choosing an extension pole, pick up such with an ergonomic grip and replaceable tips.
T-bars  and sleeves
T-Bars (also called window cleaning wands) are helpful and convenient cleaning tools, if you want to clean windows that are  located at high altitude. They are fitted with sleeves or mops which clean dirt and grime effectively and quickly.
T-bars have the ability to handle stubborn dirt spots as well as a telescoping feature. There are some T-bars that have bronze wool attachment which are designed for cleaning really stubborn dirt.
Sleeves are made of microfiber cloth that have built-in bristles with extra long fibers and abrasive pads. They can be washed and used multiple times. Sleeves are super absorbent as they can absorb their weight many times.
Bucket
A bucket of middle size is an essential item for every window cleaner. It can be used either for carrying cleaning supplies or mixing window cleaning solutions.
When searching for a bucket, pick up one that has a rectangular shape. It should be wide enough for your T-bar.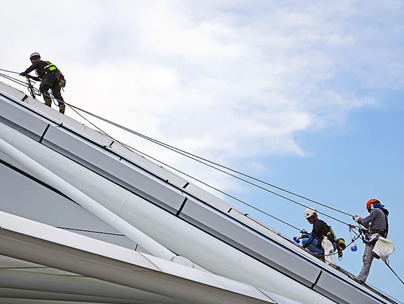 Safety belts
Working at a high attitude is risky. That is why professional cleaners always use safety gear such as belts, holsters, pouches, protective sleeves when cleaning high-rise windows.
Holsters and belts designed for professional cleaners help them keep their supplies organized and most importantly keep their most-used tools handy.
These items are necessary for your own safety. Safety window cleaning equipment varies depending on the window cleaning project. Professional cleaners always use safety harness belts when cleaning high-rise windows.
Ladder
The ladder is an irreplaceable item when it comes to cleaning high rise windows. If you need to use a ladder for your window cleaning, invest in a good one of high quality.
Scraper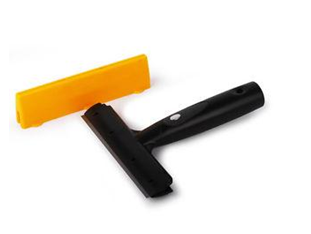 The window glass scraper (also called window cleaning razor or window blade) is one of the main tools of every professional cleaner. Scrapers are one of the most convenient and easy to carry cleaning tools you can put in your holster.
They can be used for the efficient removal of paint, stickers, tape, debris from construction materials that often accumulate on window glass surfaces. If there is caked dirt on your windows, window scraper is one of the best cleaning tools you need. Window scrapers are equipped with ergonomic non-slip rubber grips that are comfortable to work with.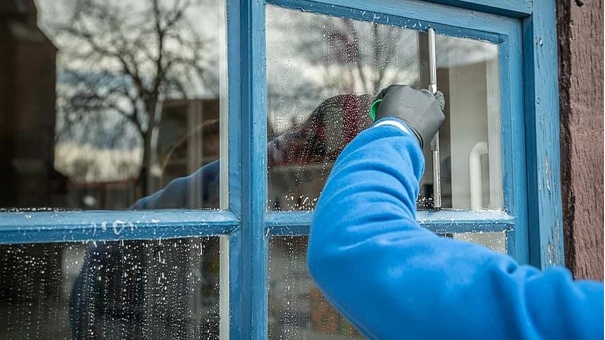 White towels
A white towel is another must-have cleaning item that professional cleaners use. One of their advantages is that they can be bleached and disinfected without getting damaged.
Spray Bottle
A spray bottle is a convenient item every window cleaner needs. Spray bottles are perfect for rinsing windows with pure water or applying window cleaning solutions to them. Glass spray bottles are even a better idea for using different types of cleaning solutions.
Scrub brush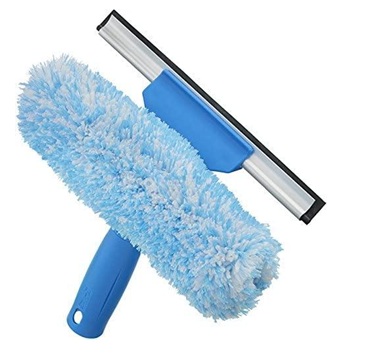 A scrub brush is an excellent tool for dealing with different types of dirt and most importantly stubborn dirt debris. All-purpose scrub brushes are an excellent choice for different types of household cleaning tasks.
Toothbrush
Using an old toothbrush for cleaning chores is a wonderful way to get a cleaning tool for hard-to-reach spots while saving money at the same time.
A toothbrush helps you reach even the smallest details of a window and clean it properly around the edges. Instead of a toothbrush you can use a q-tip. One way to make a toothbrush extra convenient is to boil it in water a little in order to bend its head. In this way by using the toothbrush you can clean places that are difficult to reach.
Estimating and billing software
Experienced window cleaning companies use window cleaning estimating and billing software. It enables them to manage their work schedules, client information, billing, invoices, bids.