Gutters are such a part of the property that is often neglected when it comes to maintenance and cleaning. Most of us will pay attention to them only when a problem occurs. But we should remember that when our gutters are unkempt and in a poor condition this creates a risk to the integrity of our building. There are small but significant element of a building's structure.  If we want to save our gutters and building from damage, proper and regular maintenance is the key to do that. The recommended gutter cleaning frequency is at least once a year.
And we know how important is the clean-looking appearance of our property especially if we have a high-rise business building. Cleaning of skyscraper gutters is just as important as gutter cleaning of a residential building and should be done regularly too.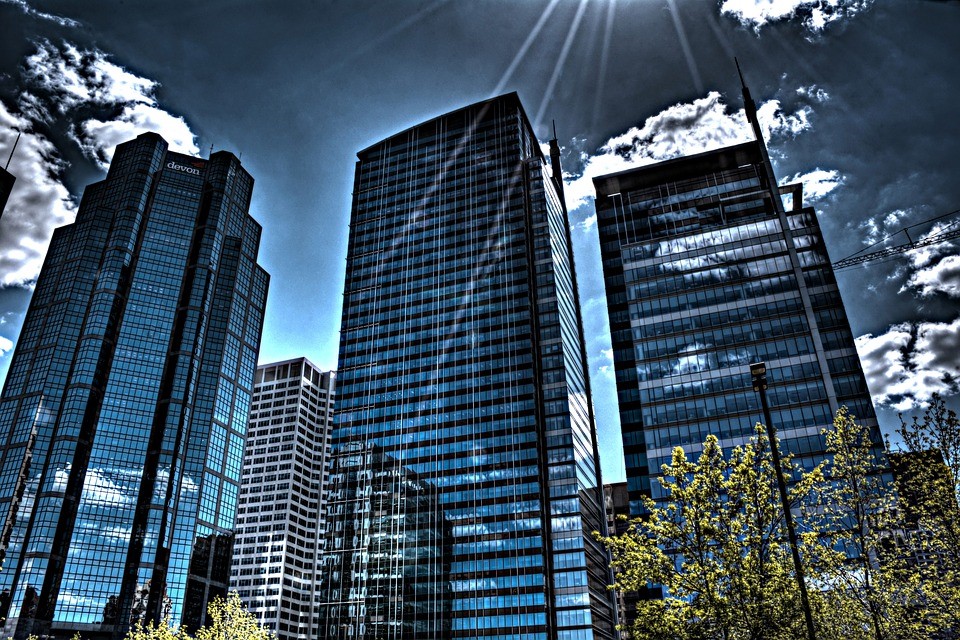 When to take care of our gutters?
Spring season is the perfect time to take care of our gutters. Make sure all large pieces of debris are removed that have collected during the winter season. Don't forget to check whether all screws on the gutters are tight enough and if there are any loose brackets. Because gutters can be damaged by strong winds and heavy snow-falls, it's a good idea to check the condition of our gutters after a bad weather period.
According to the experts the best time to clean our gutters is in the beginning of the winter or during the autumn season. Because at this time the autumn leaves have already fallen and also the weather won't be too harsh. This time is perfect for checking our gutters for any damage and doing the needed repairs before the weather gets too windy and wet. Moreover, gutter cleaning at the start of the winter will prevent the risk of getting clogged gutters later in the year. By keeping our gutters in a good condition we can save ourselves costly repairment over time.
When we neglect the maintenance of our gutters we risk getting a more serious damage to the structure of our property which will cost us both time and money to repair afterwards.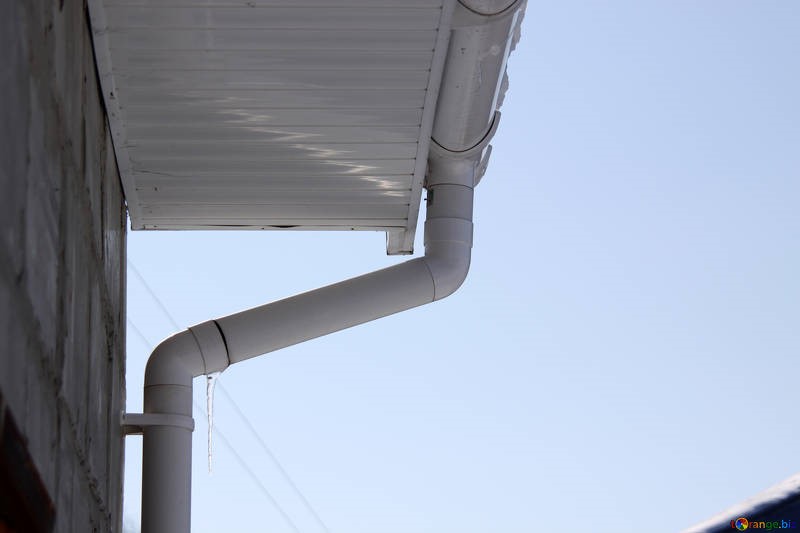 The main role of gutters is to direct rainwater off our roof and send it down to the drain. And as we all know water is an enemy to our property. When our gutters don't function properly the safety of our building is equally threatened. When they are blocked or clogged and they are left to stay in this way for a long time this may lead to a structural damage. After a rain the debris inside the gutters gets wet and they become moisture source to our building. The damp from the gutters poses a risk not only to our building but also threatens our health.
No matter what material our gutters are made of: pressed steel, plastic, cast iron, if we don't clean them regularly we may need to buy new ones after a year or two. Don't forget to check the condition of your gutters at least once every year so that you will detect the possible damage if there is any and repair it on time.
If we experience leakage from gutter joints we should try to fix this issue as fast as possible. Sometimes situations like this just require replacing the damaged section of the guttering and cleaning between the joint. But if there are some cracks we should fix them with a sealant. This method is suitable for both metal and PVC guttering. Before applying sealant just make sure the exact area we want to repair is clean and there is no dirt left. When applying the sealant don't leave any cracks and cover evenly everything with the sealant.
What determines how often we should check our gutters?
Location is a determining factor when it comes to gutter checks regularity. The more trees we have in our living area, the more often we should check them. It's wise to wait for all the trees around our property to shed their leaves before starting our gutter repair project.  One good thing to do is to install gutter guard on our gutters. It will play a role as a filter since it traps the flying leaves and don't let them go inside our gutters or downpipes and collect the water in the same time. While the gutter filter won't stop all the debris that enters the gutters and we may still need to clean our gutters once a year.
Their main advantage is that they stop the bigger debris pieces that pose more danger to our gutters as they can lead to leakages, floodings, blockages and deformation of the gutters'structure. We should remember that clean gutters are less vulnerable to structural damage than blocked gutters.
What to do when we found out our gutters are damaged?
Unlike gutter cleaning of a home building cleaning the gutters of a skyscraper building is more difficult since it requires the use of climbing equipment and tools. It's a risky job to clean a skyscraper, especially if we have never done this before and don't have the necessary equipment for the job.
If we don't have much experience in cleaning gutters of skyscraper buildings then we should contact with a company that offers professional gutter cleaning services. Their workers should know how to clean skyscraper gutters the right way. They know what type of tools to use depending on the material of our gutters. If you have clogged gutters they will remove them and ensure that there is an easy water flow through the entire drainage system of our building.  Their professional equipment allows them to work in a safe way and remove all gutter blockages without any risk.
Because they work with a professional cleaning equipment they are able to perform the task as quickly as possible in a proper way. Besides the company's professionals can give us advice on different stuff from how to clean the gutter debris to changing seams of plastic gutters.