How often do you clean your house windows? A question that makes each of us think. Unfortunately, most house owners neglect window cleaning and how important it is. And the advantages of it are incredibly many.
One of the first things people notice in a house is the windows. If you consider selling your home at some point, then the regular house window cleaning will help you to sell your house easily.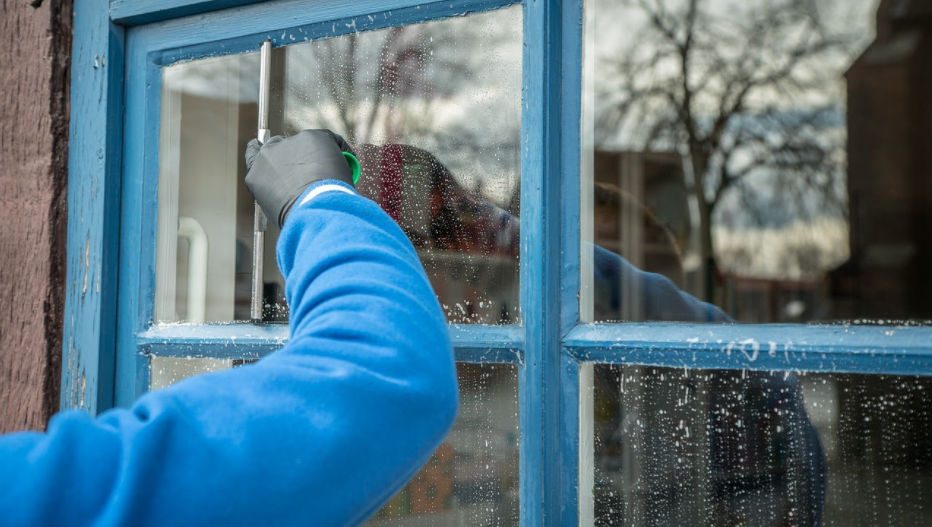 Image source: pixabay.com
But even for you, well-cleaned windows will contribute to your comfort and improve the house's overall look. In addition, their cleaning allows more natural light to penetrate your home.
Moreover, when you do not clean your house windows, they become dull due to oxidation, acid rain, accumulated solid minerals, paint, dirt, and much more. It prevents light from entering your home and makes the room look much darker.
Of course, regular cleaning of house windows is also essential for the cleanliness of your home and prevent your health. When you take the best care of your windows, you guarantee a fresh, clean and healthy environment in which to live. That is why it is crucial to pay special attention to their cleaning.
In this regard, we must share that the methods you use are also important when cleaning windows. Have you ever wondered if you tend them properly? If you are not sure, we will share some of the best practices that we advise you to use to get perfectly cleaned windows in this article.
Washing windows – is it difficult ?
One interesting fact is that usually, the household chore, which at first glance seems easy, actually turns out to be the ones in which we make the most mistakes. 
If you are one of those people who do not regularly clean their house windows and find this task a bit complicated, then do not worry.
The cleaning process is easy enough for you to handle. Fortunately, today each of you is offered a wide variety of products and tools to cope with this task perfectly.
What is the best way to clean house windows?
Before you start cleaning, make sure you have all the necessary detergents and tools that would help you. Among them are those that professional cleaning companies use, but they are easily available to you. 
To do this, prepare:
Dish detergent – the perfect window cleaner for most consumers. You do not need to invest in expensive window cleaning solutions

A bucket, where you will mix warm water and dish soup

A squeegee – get some new rubber blade. It would be best if you kept your squeegee with a sharp rubber blade

A scrubber or a sponge

A clean microfiber cloth

A ladder
Step 1 – Prepare the window cleaning solution
As we shared above, the best homemade window cleaning solution is to mix 2 gallons of water and about one teaspoon of dish soap in a bucket. Another mixture with which you can clean your windows effectively is to use vinegar and water.
In warmer weather, you can use lukewarm water. But if you decide to clean the windows during the cold winter months, add a small amount of windshield washing detergent so that the water in the window does not freeze. 
Step 2 – Scrub the glass surfaces 
Start with the outside windows and scrub the glass. Pay special attention to the angles of all your windows so that you can clean the edges. Try to cover every square inch so you can get excellent easy results. 
The best way to clean is when you move the squeegee horizontally. Of course, vertical movements also do a great job, but it's better to use horizontal ones. 
Step 3 – Clean the starting strip and the glass
The next step is to clear the starting strip. To do this, tip the squeegee so that its corner touches the glass. Start cleaning from the top corner of the glass and continue along with the window.
After cleaning the starting strip, deal with the glass itself. If you want perfect results, you need to press the squeegee blade against the glass in the upper corner and pull it across the window.
Always clean the windows from top to bottom. That is the easiest and most effective way to get impeccably clean windows. And don't forget to wipe the squeegee clean. To do this, use a scrubber to remove dirt and water left on the squeegee. 
Step 4 – Use a microfiber cloth to wipe off excess water
And the last step in cleaning the exterior windows is to remove excess soapy water. We advise you to use a microfiber cloth for this purpose. There will be no traces left with it, and you will get a perfect result – which is a streak free shine.
Step 5 – It's time to clean the interior house windows
We should not neglect the interior windows, which also need cleaning so that they can be crystal clear. Although they are not exposed to much pollution, they also contribute to the overall look of your home. To clear them, follow the steps above. And don't forget to use the squeegee for the interior windows as well.
Additional advice from professionals 
What we, as professionals, will advise you the most is to clean your windows regularly. Please make sure they are clean at least twice a year. And if you live in an area exposed to more pollution, you may need to clean them more often.
Also, consider contacting a professional company once a year. Above all, you will save time and get impeccably clean windows. Professional cleaning companies use special equipment, detergents, and disinfectants, with which the results are more than good.
In short, we can say that the most challenging part of this task is getting started. Once you start house window cleaning, everything else becomes extremely easy. So, you don't need to be a professional to handle this task.
With this in mind we wish you happy cleaning !