Let's face it, there are not many of us who can confess that they enjoy gutter cleaning. Cleaning the gutters may seem like a small and unimportant task, but it deserves attention since it can really add up to the good appearance of our residential or business building. If we want to keep our property in a good state, we should be concerned about not only the interior but also the exterior cleaning tasks.
Rain gutters fill up with leaves and debris over time and need regular clean up. When they are clogged with debris, different types of property water damage can happen when a rainy season starts.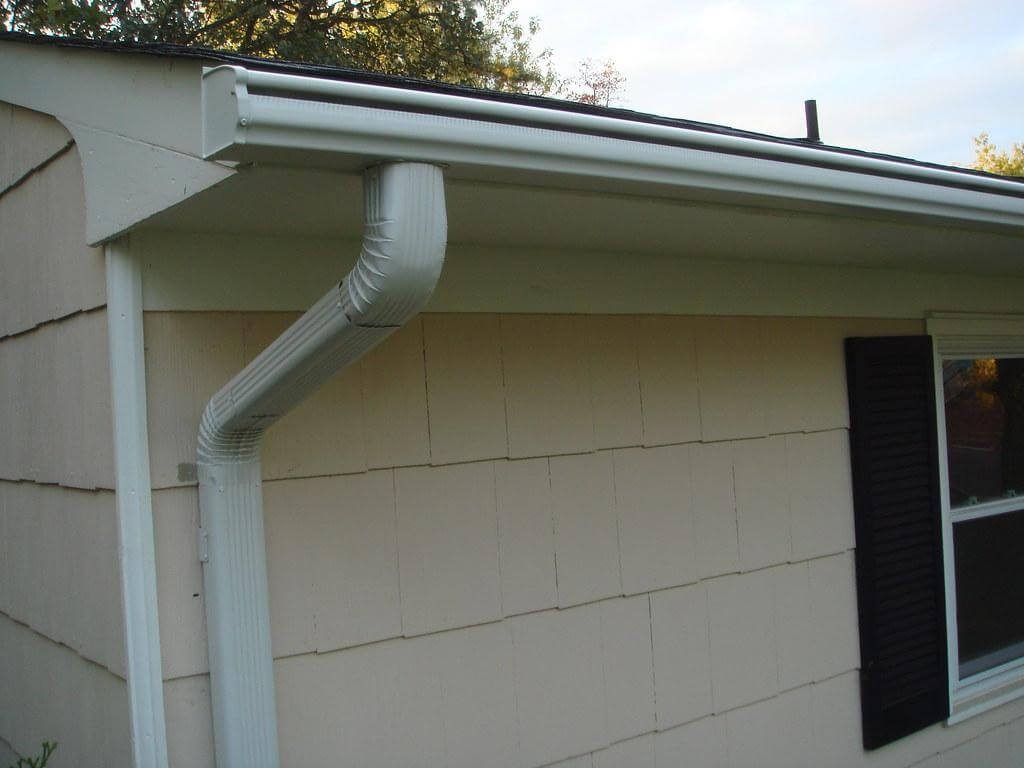 When they are not regularly cleaned, different issues can occur like gutter lines clogs, roof, foundation  and façade damage, exterior and interior water damage, basement flooding, mold damage and also garden plants and soil damage. So, keeping our rain gutter system in a good condition to save ourselves property damage problems in the future.
We should not neglect gutter cleaning since it brings a lot of benefits to the "health " of our property. There won't be any gutter blockages or damage to our property's structure.
If you plan to do your gutter cleaning on your own, you many need to buy some tools and accessories in advance. Moreover, you may want to take some safety measures, because as they say " Safety first".
The benefit of regular gutter cleaning: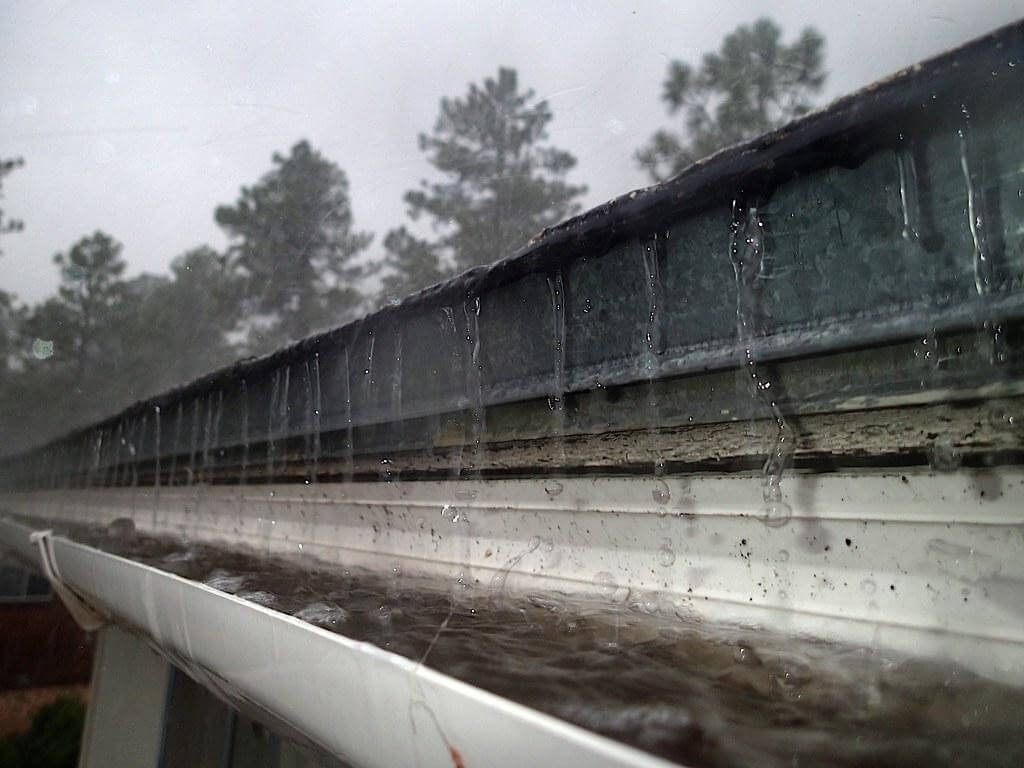 Cleaning the gutters of our building regularly may actually prolong the life of its roof and avoid any type of roof damage like leaking for example. Rotting or the appearance of ice dams can be prevented too when our gutters are well-cleaned and not blocked.
By  getting the right gutter cleaning tools the task may not appear so overwhelming to us and we will finish it quickly and easily.
We can find a variety of gutter cleaning accessories and tools at the hardware stores. But at the end of the day it's the basic ones that we need. Here you can learn what are the most important ones.
There are top accessories tools that we need to complete gutter cleaning successfully:
Ladder
This one is probably one of the first things that we need to get before starting to clean our gutters. The ladder should be tall and stable. Our ladder should provide us with stability while we are scraping out the leaves and debris out of the rain gutters.
Choosing the right type of ladder since a good ladder can secure us against falls.  The general rule is that for one story homes we need step ladders and for two story homes we need extension ladders.
The thing we should pay attention is whether our ladder has any damage signs like rust, dents, or something else that compromises its strength. It's important to place it on a solid ground. A good option are aluminum ladders because they are lightweight and sturdy in the same time.
You can make use of ladder stabilizers too. If we cannot find these, we can ask someone to hold the base of the ladder when we are reaching out to do the clean-up.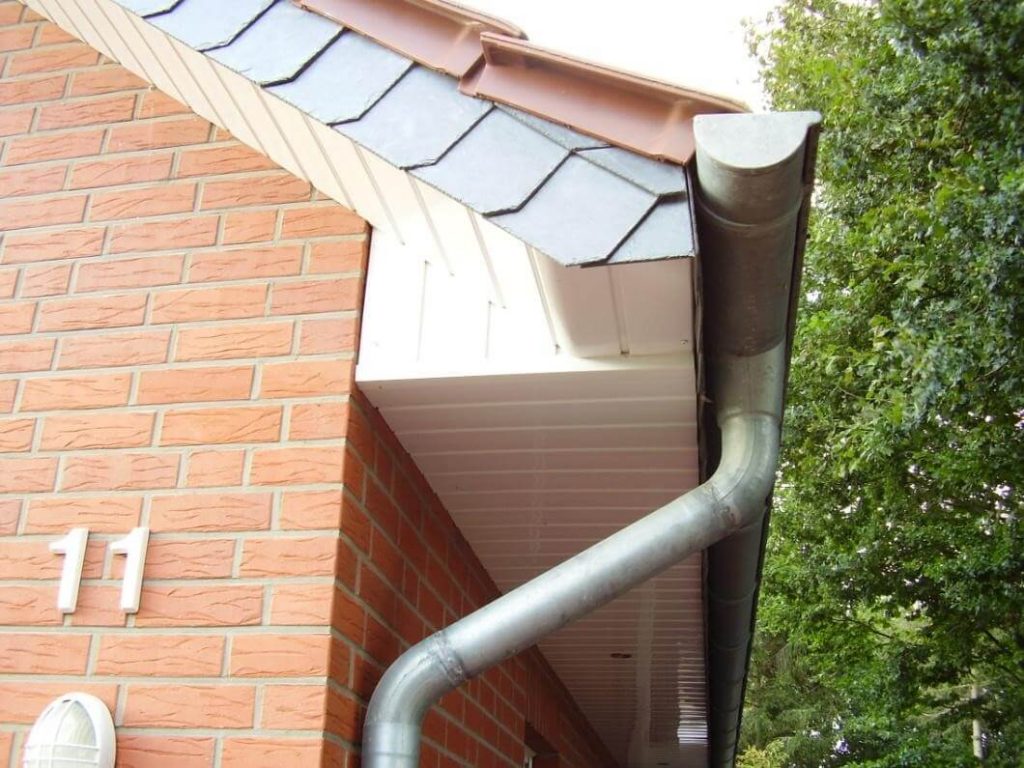 It goes without saying that getting gutter cleaning service from a professional window cleaning company is much safer option for us. It will be also performed  in a more effective and fast way.
If you are not into using a ladder for cleaning your gutters, you can actually clean them from the ground. There is a specialized equipment sold for this purpose.
Garbage bags or tarp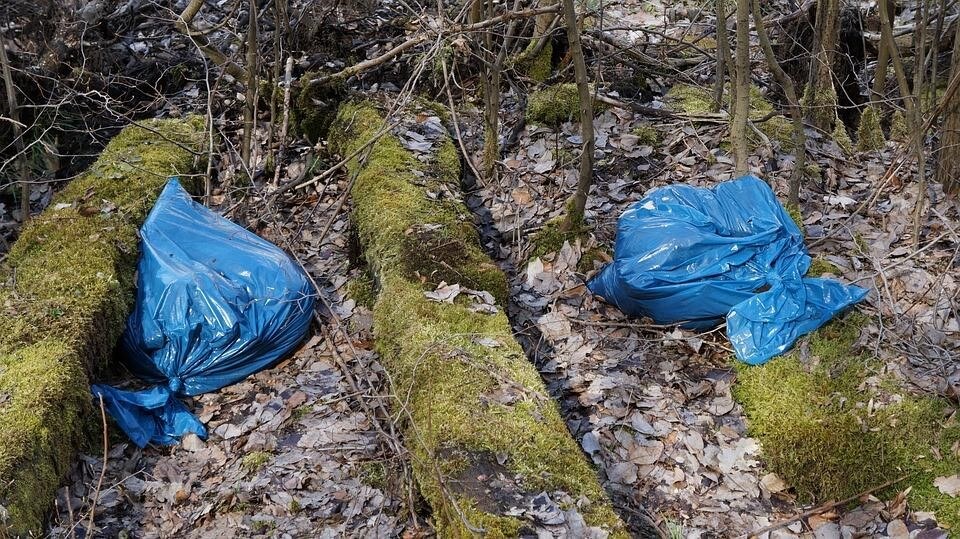 We need something for helping us easily dispose of the scraped gutter debris. Garbage bags or tarp is ideal for this as it help us keep the space around our working spot clean.
We can put the scraped leaves and debris in garbage bags instead of throwing it on the ground which will further double our cleaning work afterwards.  Take small garbage bags up with you  on the ladder and drop them down when they are filled up.
Since the bags can offset our ladder's balance, a better idea is to use a tarpaulin. Spread it on the ground below the ladder and throw the scraped leaves or debris on it. The use of tarp makes it easier to bag the leaves after the clean-up is finished.
Durable Gloves
Gloves are definitely  a must-have when it comes to gutter cleaning. It's unpleasant to do the gutter cleaning with bare hands. Cleaning the rain gutters is a dirty, messy job, especially if the leaves are soggy from a recent rain. The collected debris in the gutters can contain different stuff like birds, rodents, mold, etc.
We need gloves to protect our hands from possible puncturing edges and sharp sticks. We can either use standard or latex gloves because they an extra layer of protection.
Hand trowel or scoop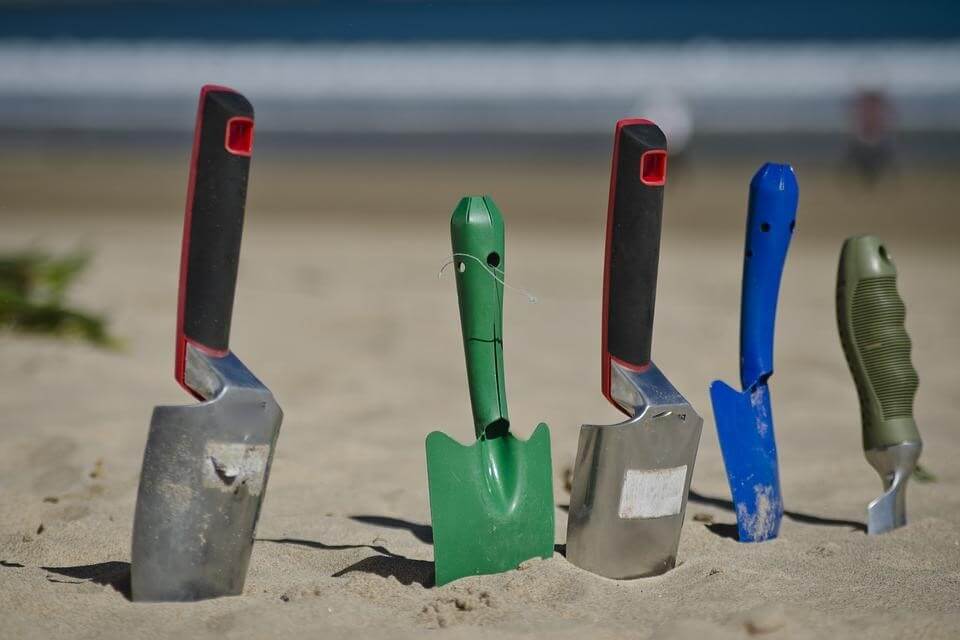 We can find different types of trowels on the market. Any of these will make our gutter cleaning job easier and quicker. They are in fact obligatory.
But in order to get our gutter cleaning easily done, we need such a gutter scoop that matches our gutter's measurements. The best hand trowel or scoop should be made of quality materials that won't scratch or break the surface of our rain gutters.
If we find out accumulated  debris in the bottom of our rain gutters, it's likely that we won't be fully able extract all the debris by hand. In such situations comes really handy a  small rake or hand trowel for dislodging debris, especially when the debris is trapped  in a joint or gutter seam.
Hose spray attachment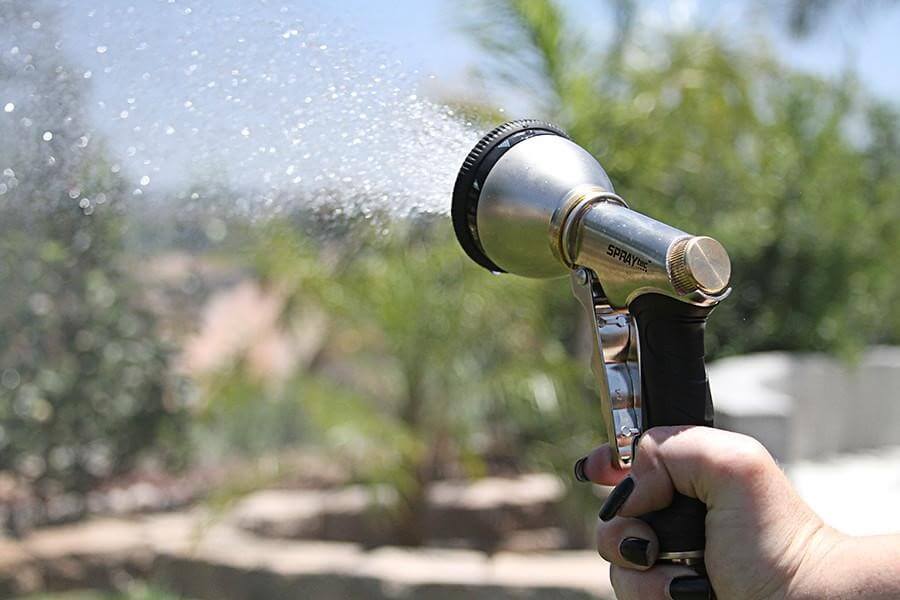 When we are ready removing all the leaves and sticks, the best way to end this cleaning chore is to attach a high-powered spray nozzle to our garden hose to finish the job. We should make sure that our hose reaches to the roof's edge. Using a hose spray to clean our gutters can help us find out if there are any leaks or blockages that need special attention.
Plumber's snake
We all know that the gutters should be cleaned. But we often overlook the downspouts. In fact, they are also important components of the water drainage system. Many home owners only focus on cleaning the rain gutters, but  the clean-up of downspouts is also really important.
Unless we have a leaf strainer to filter debris, our downspouts are likely to get filled with buildup waste inside. Having a plumber's snake comes very handy here. When the downspouts are seriously clogged, using a plumber's snake can clean them effectively. So plumber's snake is a worthy investment for our household.
By using plumber's snake we can unclog long rain gutter lines. There is a small auger mechanism on the plumber's snake that can break the debris build-up inside so that we can  flush it away later.
Safety gear
Better be safe than sorry. We should not forget our safety gear before climbing at heights. If our rain gutters are located high, it's recommended to wear a helmet when you are cleaning them. Safety goggles and a dust mask are also recommended for protection against mold spores.
Wet/dry vacuum or leaf blower with an extension
This one is optional but it's good to have it. It can help us complete the gutter cleaning job quickly and easily.
High-pressure garden hose with an extension
This type of tool helps us rinse away dirt very quickly. It sprays a strong  gush of water that can remove even the most stubborn debris build-up.
Clamp accessories
Gutter cleaning can become easier when we use a special clamping tool. It consists of a prong-like head attached to an extension pole that enables us to scoop the debris and put it wherever we want. Some of the clamp accessories are sold together with mirrors, so that we can easily see how much debris is left in the gutter.
Rotary gutter cleaning system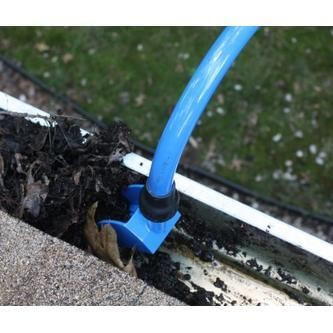 In a situation where your rain gutters are very dirty and they are overflowing with waste, we should opt for something powerful to help us clean them properly. The rotary gutter cleaning system is really useful for cleaning overly blocked gutter lines. Then you need a rotary cleaning system for your gutters.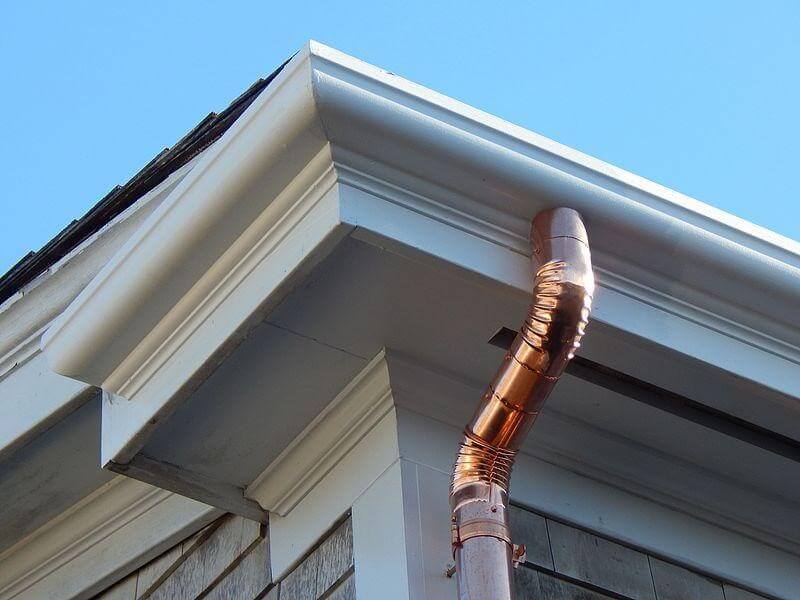 Rotary gutter cleaning systems can be rather expensive but it's worth its price because it has a powerful effect on different types of damp mass. Its mechanism uses spinning brushes that remove wet leaves, branches, and everything that can clog our gutters. It can be used at any height, and we can  attach it to a hose and use it as pressurized hose as well.
If you are not sure whether you will be able to tackle the gutter cleaning task on your own, you should better contact a professional cleaning company to complete this job for you. Being professionals they come well-equipped with all the necessary professional gutter cleaning tools that enable them to work quickly and efficiently.