Pressure washers are one of the best cleaning methods out there. Pressure washer detergents are a quick, efficient and considerably cheap way to clean different surfaces with small amount of effort. When combined with a cleaning detergent a pressure washer is an effective home weapon against any dirt. Detergents also play an  important role in our cleaning tasks whether we use a pressure washer or not.
But when we talk about detergents for pressure washer not all detergents are suitable for the job. Instead of a detergent we can use soaps too but not all types of soaps are effective. That's because of the water to soap ratio.
We should use a concentrated detergent because it is able to tackle even the most stubborn grime. Remember there aren't many detergent kinds for a pressure washer available in the stores. These that are available achieve different results. We have to decide which one is the best for our cleaning tasks.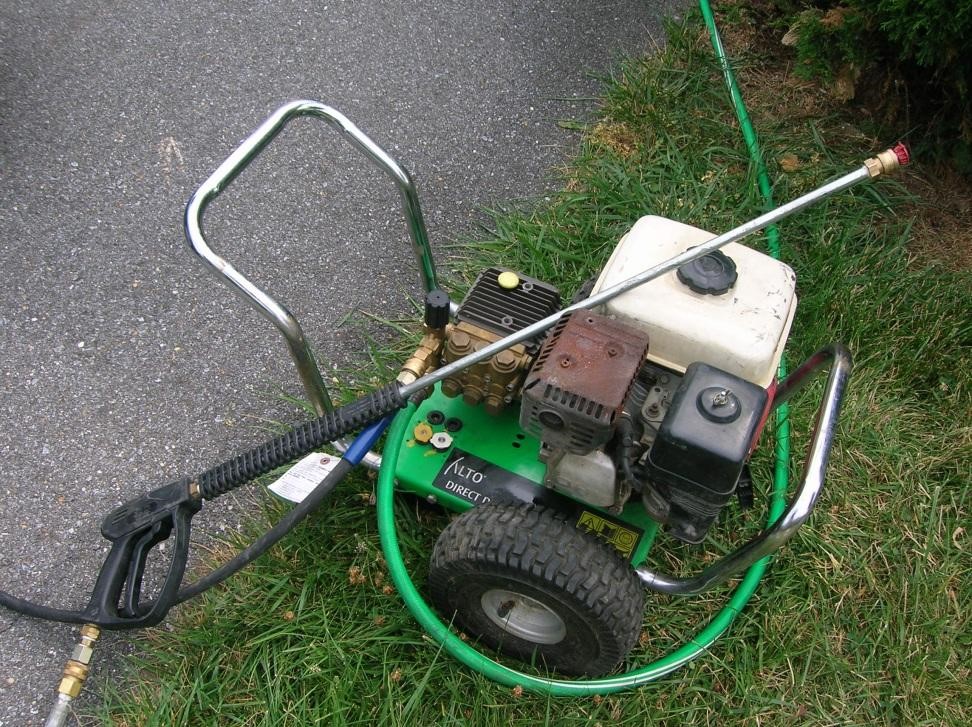 Some types of pressure washer detergents create very little foam which may be good when cleaning decks and driveways but not suitable when cleaning the car for example. For some tasks this may be the thing we want but in other the amount may be insufficient for us especially if we are cleaning with a foam cannon. Therefore, it's important to choose our pressure washer detergent carefully.
Just avoid using dish soaps in the pressure  washer as they can be harmful to your eyes and the eyes of your pet as well, if it accidentally goes close to the spray. Dish soaps may have a certain cleaning effect but if we use them, we should determine the right amount of water to mix with the right number of concentrated pouches. We should better use concentrated pouches that are specially made for pressure washers.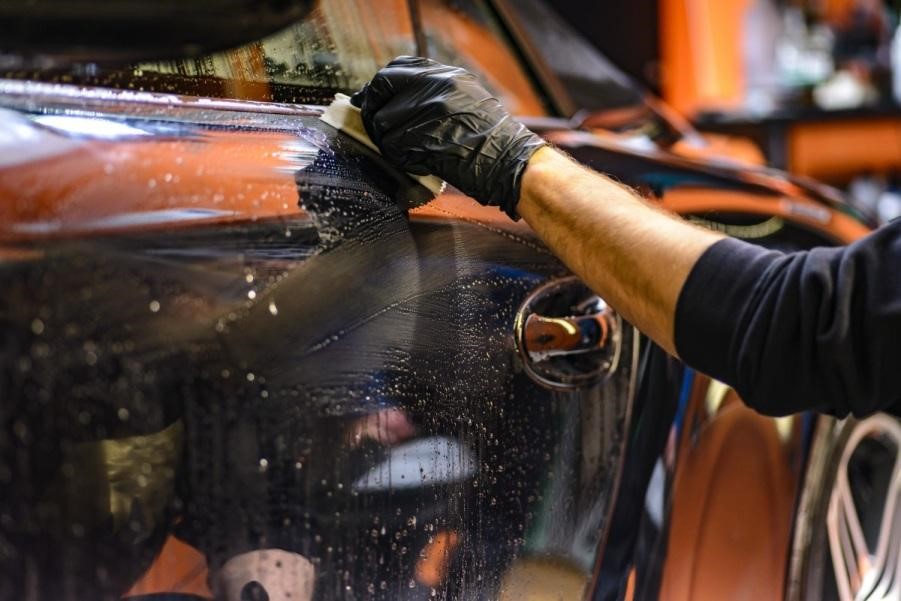 Most pressure washers already  come with a detergent tank which is part of the whole unit. We can buy a detergent tank if our pressure washer doesn't have one. We can use a regular bucket instead but it's annoying that you have to carry it constantly around. This type of tank helps home owners utilize the detergent in an efficient and economic way. We just need to pour the detergent and we are ready to go. The detergent solution goes through a hose after which it's combined with water and then it's sprayed onto the surface.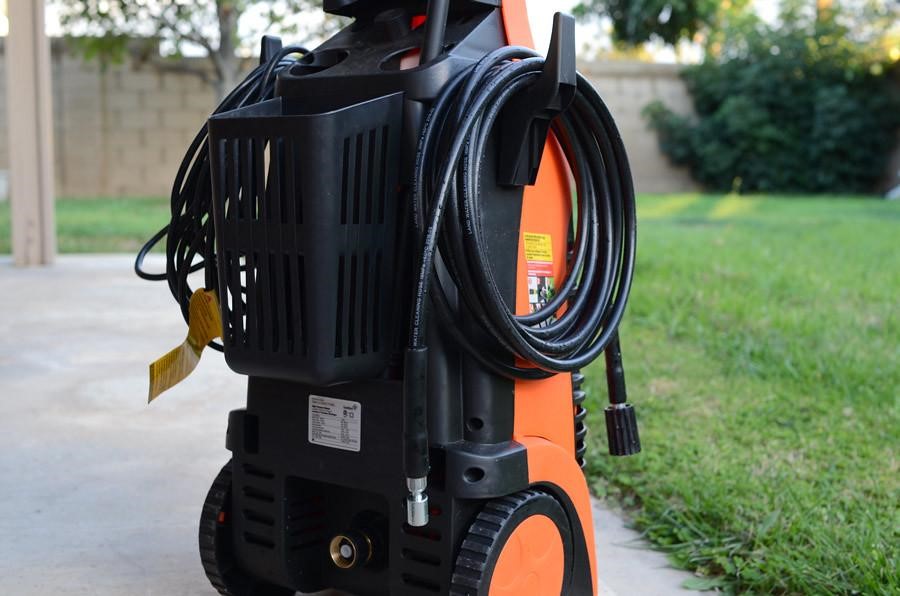 Choosing the right washing detergent is not that complicated as it sounds. When you find out the best type, you are likely to use for a long time.
What are the most popular washing detergents?
Simple Green 18202 Concrete and Driveway Cleaner
This detergent has a powerful formula that works on any type of dirt or grime accumulated on a variety of surfaces. This product is suitable for cleaning concrete surfaces like patios and driveways. It is absolutely safe for trees or plants as it's completely eco-friendly. It can be used in pressure washer machines, it doesn't have any corrosive or degrading effect. It cleans successfully grease and oil stains.
Sun Joe House and Deck Cleaner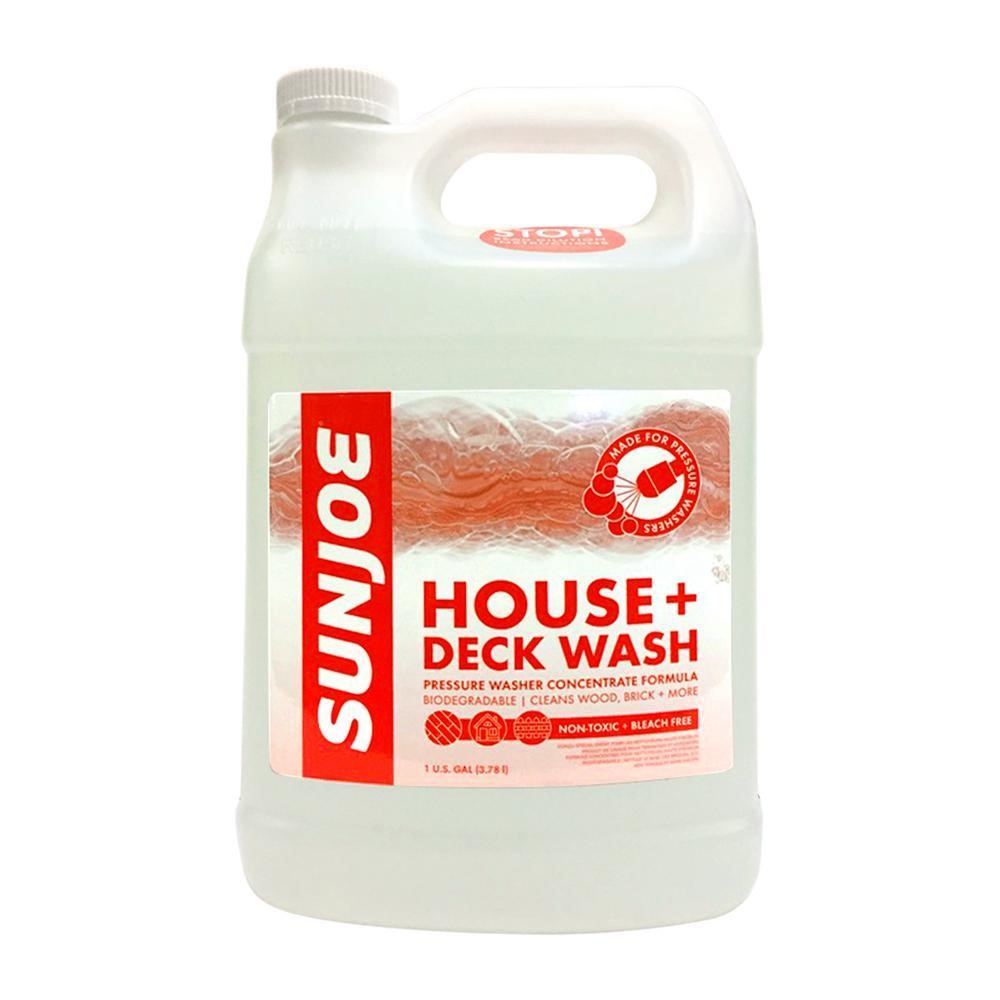 This detergent is one of the safest cleaning products  on the market. It is made in such a way in order to be 100% safe to the environment an it's compatible with most pressure washers. This detergent is biodegradable and it doesn't have any harsh damaging chemicals such as bleach.
It's perfect for cleaning wood, brick surfaces and other types of materials too. We can apply it with a brush, mop or even our bare hands without any risk of skin irritation. Although it's non harmful to the environment and our health, this detergent is effective against dirt on decks. We can use it with a soap cannon to clean vehicles, fences and other stuff.
Oil Eater Original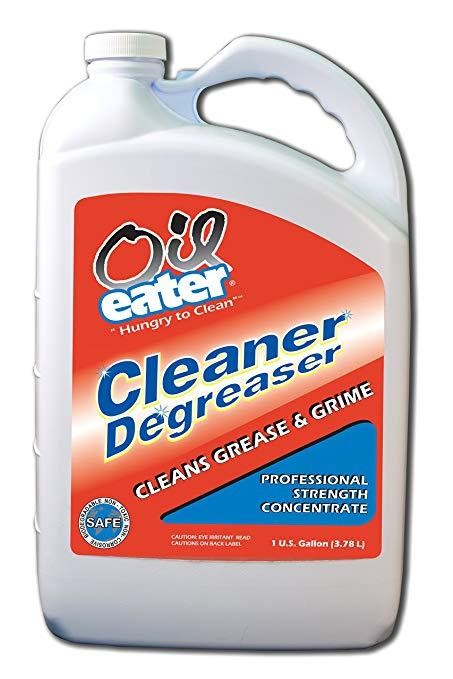 This detergent acts as a degreaser that can clean grease and oil stains on most types of  surfaces. It's considerably safe as it does not contain acid, petroleum, or other types of abrasives that do damage to the surfaces. Its formula is water-based and it's even safe to septic systems. This pressure cleaner have many applications, some of which are cleaning grills, laundry stain removing, and scrubbing exhaust hoods over the stove.
It can be said that it's non-harmful for all types of cleaning needs. We just have to make sure it's out of the reach of kids and it's dangerous to the eyes. There is one important thing to keep in mind -all metals should be cool to the touch before they are being used for cleaning and we should not use this cleaner on oil based asphalt because it will break down the oils in it.
Karcher Car Wash and Wax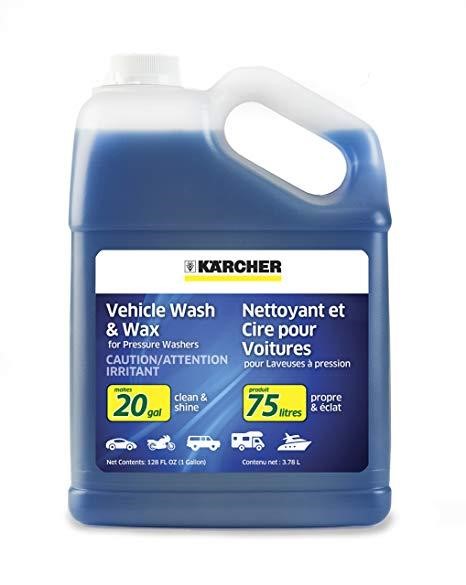 This type of pressure washing detergent is suitable for car wash and wax. It is suitable for those of you who want to get their car perfectly cleaned every time we wash it. This product achieves great luster as if the car is brand new and it also leaves zero residue and annoying spots afterwards. This detergent comes with a built-in measuring cup so that we are always going to measure out the right amount of soap for our pressure washing machine.
Moreover, it's 100% biodegradable and it does not contain any bleach. That's why there is no need to worry about creating damage to our pressure washer or the more delicate surfaces of our car. And because there are no harsh chemicals in the product's formula, this means by using it we are not putting the health of our kids, pets or plants into risk.
Home Armor E-Z House Wash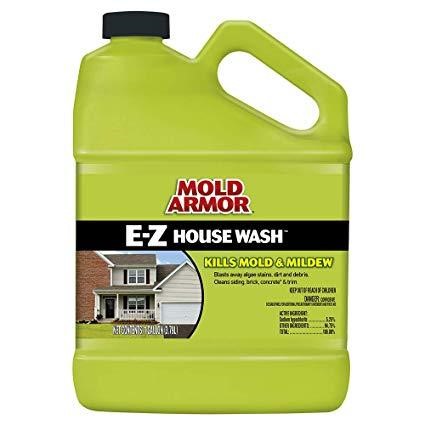 This type of pressure washing detergent achieves great results on different surfaces. It removes many types of stains such as mold, mildew, and algae. And there is no need for us to use scrubbing. The cleaner can be used for all spots of our homes. We can use it in our pressure washer to clean wood, brick, stucco, brick, vinyl, painted surfaces and even aluminum. We can apply it by using a pressure washer or getting  a sponge. Its formula is so effective that it's also preferred even by professional cleaners.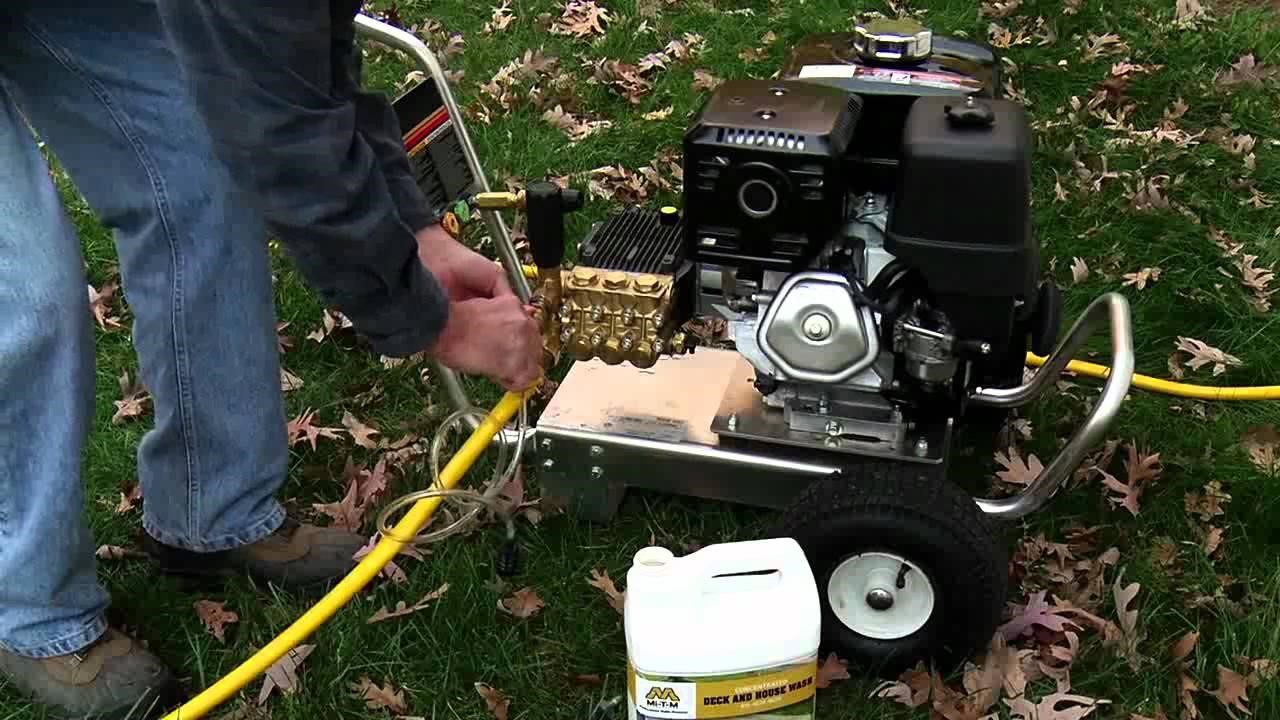 When using it's recommended to use three parts water to one part cleaner. But  if we need to clean a very dirty zone, we  can put it in our pressure washer without diluting it. Because it does not have a bleach in it, we can be calm that we can use it in our pressure washer. In case we picked up a detergent with bleach in it, we  can still use it without pressure washer and get a well-cleaned home.
Instead of a detergent we can use soap, but it's effect is less powerful than this of the detergent. So, which is better –soaps or detergents?
What is the difference between a pressure washer soap and detergent?
There are many chemical differences between detergents and soaps. Let's check them out:
Pressure washer soaps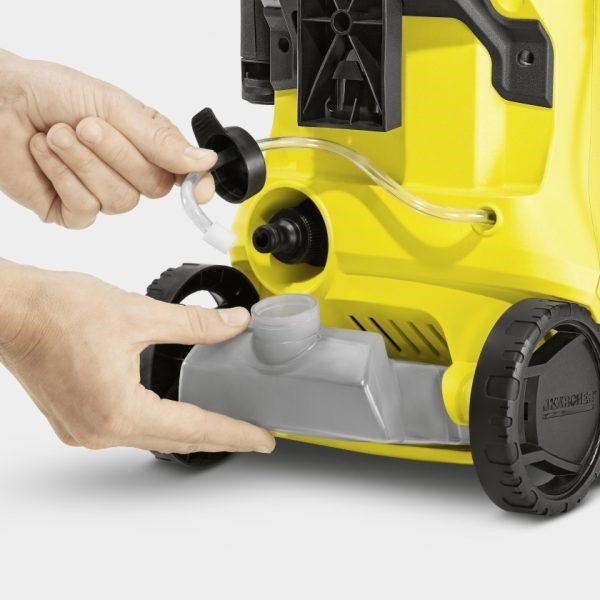 Soaps are made with natural ingredients and detergents are made from synthetic sources. They work well on delicate surfaces, break down dirt, stains, grimes but they are weak against stubborn dirt where more cleaning power is needed. Most soap types contain fat and oil derived from animals and plants  and carbonic compounds.
Bar soaps are made of sodium as the source of salt and liquid soaps are made of potassium.  These raw ingredients are mixed with salts after they are processed down to glycerine and fatty acids by the use of steam. The result of this process is soap.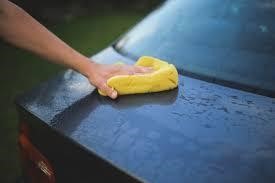 One of their main advantages is that they  are eco-friendly and cannot lead to pollution in lakes and rivers. The non-brand soaps are made of harmful detergents that are not good for your skin. Buy good quality soap and protect your skin from being injured. When we use a soap in our cleaning, we should make sure we choose a soap of good quality.  When the soap is high quality it won't damage our hands or the surface.
As most of you know dishwashers use a combination of hot water and soap detergent to clean greasy dishes instead of plain cold water. This combination is effective as hot water has the ability to remove the accumulated grime on the surface. The soap detergent further enhances the effect of the hot water on dirt and oils.
Pressure washer detergents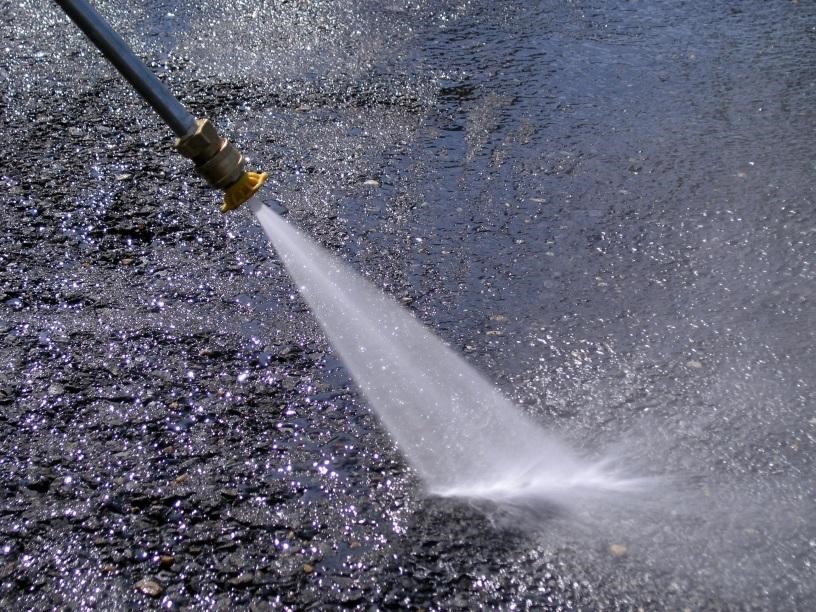 Detergents have a stronger cleaning effect than soaps.  Their formula is made to effectively clean a wider variety of surfaces such as surfaces like concrete and wood with specific cleaning requirements. Pressure washer detergents are made of non-natural oils, fats and  man-made chemicals.
We can find a variety of detergents available on the market each of which is claimed to be the best. Don't fall for the marketing tricks of manufacturers. Opt for the branded detergents instead rather than choosing to buy locally made ones at cheap prices.
Consequently, we can enhance the power of pressure washing by using a detergent, pressure washer soap or other type of cleaning mixture. It's good to mention that pressure washer detergents work well even without pressure or power washing machines. Using a pressure washer detergents in our cleaning tasks will certainly make them easier. Sometimes synthetic detergents and natural soaps are even used together to create a very powerful cleaning solution.