Regular maintenance is crucial to keeping your household safe and your appliances efficient. Dryer vent cleaning is one of the most demanding of the upkeep of your laundry room. It is a crucial chore that should be performed annually to ensure fire hazard prevention.
Most people rely on professional services to perform a thorough job and, thus, keep their peace of mind that all is taken care of and lint buildup will not cause worsened air quality, forced repairments, larger bills, and most importantly, a domestic fire.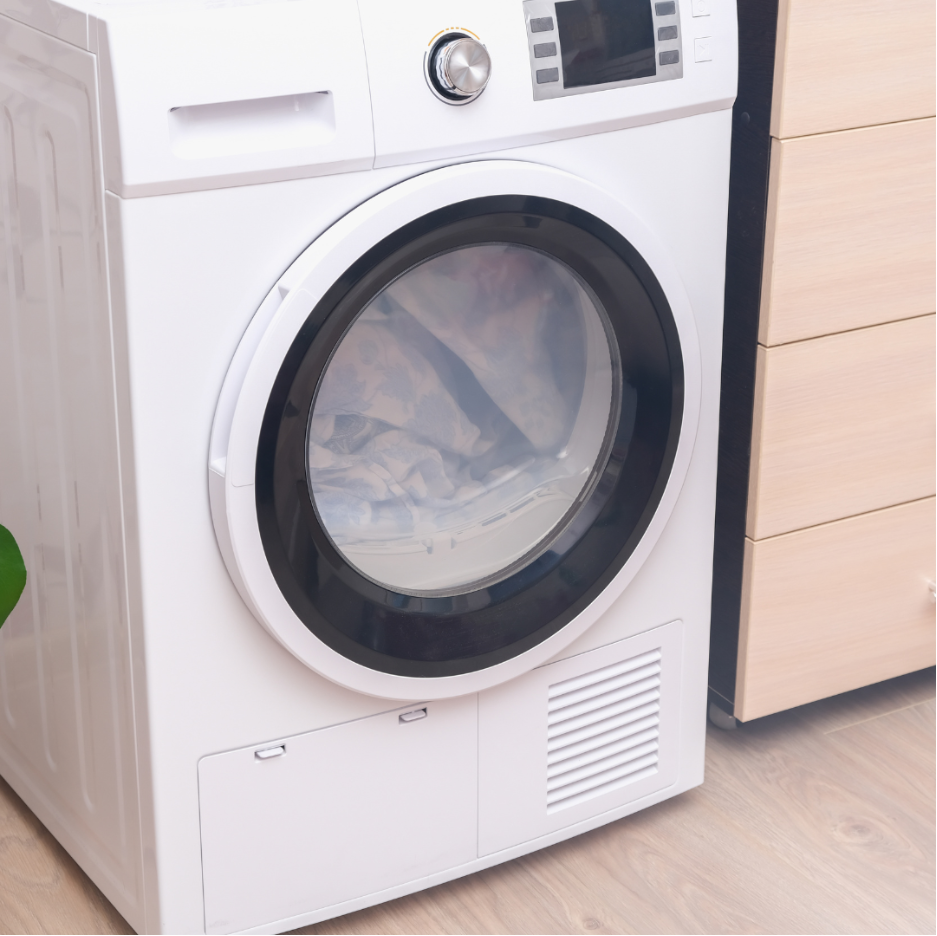 Image source: Canva 
Others invest in dryer vent cleaning kits to do a DIY cleaning. Whatever approach to dryer vent cleaning you are more inclined to, there is always the question of cost. Naturally, the money you pay to get your dryer vent cleaned depends on various factors.
In this article, we are going to examine what the dryer vent cleaning cost includes (additional costs such as duct cleaning cost), the pros and cons of professional and DIY cleaning, average prices and the factors that form them, promotions, discounts and tips how to save long-term and prevent potential damage.
DIY vs. Professional Dryer Vent Cleaning
When you become aware of the importance of cleaning your dryer and taking preventative measures against lint and debris buildup or mold growth, bird trappings, and numerous other details concerning your appliance's optimal performance and dryer fires, you face an important decision.
Should you schedule a professional inspection and cleaning or do it yourself? Both have their positive and negative sides. You decide based on information and a clear vision of whether you could tackle the task on your own.
To help you make an informed decision, we will delve deeper into the differences between DIY and professional cleaning. Of course, it is all based on the angle of cost.
DIY Dryer Vent Cleaning
There are some definite advantages to cleaning your dryer vent yourself. It is less costly in case you do a thorough and correct job.
Additionally, you can take your time during the cleaning process and do not need to manage scheduled visits. You can see immediate results, providing that you performed the task correctly.
On the downside, you must rent or buy a dryer vent cleaning kit and equipment. It also implies you will know how to use its components.
If you lack the expertise, tools, and gear to clean a dryer vent thoroughly, then you will not see immediate results, and might do more damage than good.
Finally, cleaning your dryer vent hides several safety risks. For example, if your vent opening is higher, you will need a ladder to reach it.
Another risk is inhaling particles or coming close to allergens. Also, lint buildup is highly flammable and can spontaneously turn into a dryer fire. You have to be aware of how to deal with such occurrences.
Professional Dryer Vent Cleaning
Why hire a professional when you can get it done by yourself? Well, there are plenty of reasons why. Generally, professionals in whatever sphere they operate have the insight and expertise to make a difference.
Dryer vent cleaning experts possess the required training and specialized tools to deal with various vent types and specifications.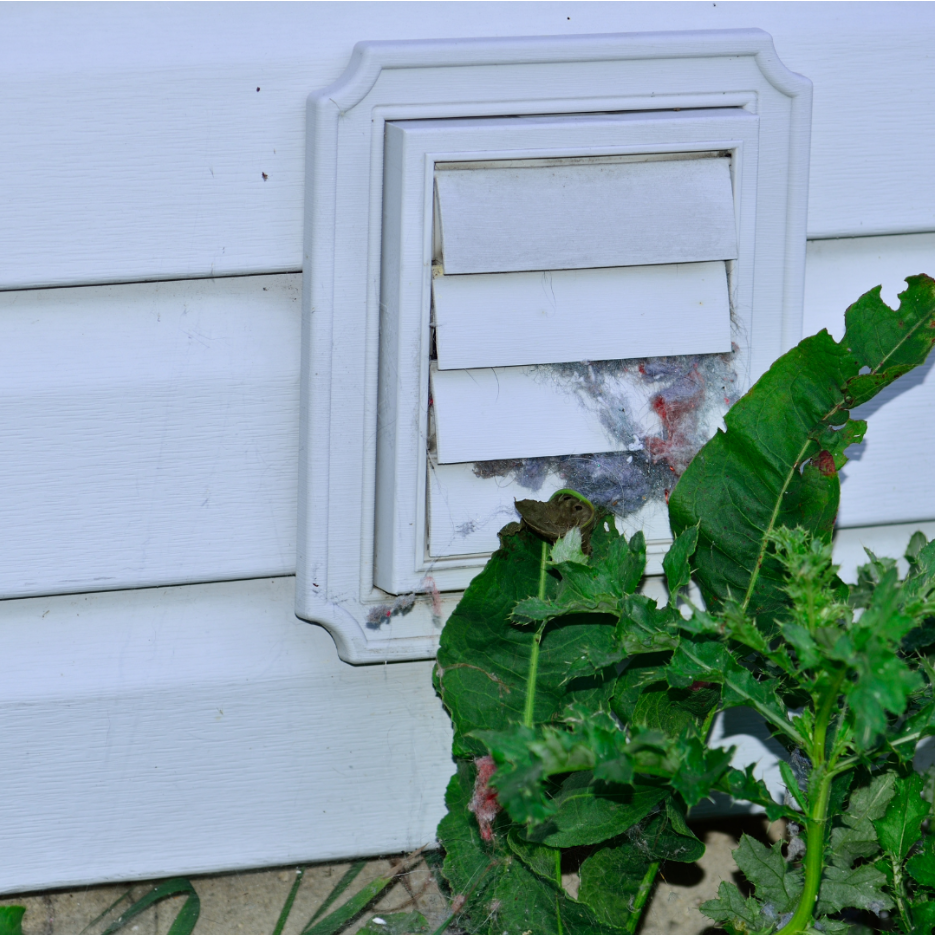 Image source: Canva 
Due to their know-how and equipment, you can expect a thorough and neat job, which will enhance the performance of your dryer.
Another definite advantage is the safety they bring to the job, along with preventing domestic fire caused by lint buildup. They can also successfully handle mold and contribute to better indoor air quality.
Experts can see and address any minor issues before they escalate, saving you money on costly repairs and replacements. They can see if your dryer vent duct needs mending or if the dryer vent pipe has been cut. They can evaluate the overall condition of the entire dryer vent system.
One more invaluable advantage is that they can tip you on what preventative measures to take to fight lint buildup. They can also advise you on how more effectively to use your dryer.
In the long run, professional cleaning is worth the investment. If your dryer works well and is cleaned well, you spend less on energy bills and avoid untimely repair costs. 
The disadvantages of hiring professional services are that they cost more than doing it yourself. Last but not least, you must wait for the arranged visit.
Commercial Dryer Vent and Air Ducts Cleaning
A dryer cabinet is a system usually used in commercial settings where clothes are hung and treated with hot air. The dryer's air system and vent pipes lead out the moist air. You must have your dryer ducts cleaned if you operate such a machine by professionals. 
The recommended frequency is every two years.
Comparing Average Prices
How much do you pay for dryer vent cleaning if you DIY or hire a professional cleaning company?
That widely depends on the following factors:
Location (all locally based companies charge differently for each area);

Service provider (different cleaning companies vary their cost on various services included or excluded);

Additional services;

How complicated the job is.
DIY cleaning requires a cleaning kit, and the cost of that differs if you buy or rent it. If you want to buy, then the different options have ranging prices. 
On average, you can spend between $20 to $50 for purchasing a DIY kit or renting equipment. Remember that you must invest considerable time to educate yourself on how to properly use it, safety measures, and the step-by-step cleaning process.
Hiring professionals might range between $100 to $250 or more. However, it is cost-effective and time-saving.
Factors Affecting the Cost
What determines dryer vent cleaning costs? The factors include the configuration of your vent and effort estimation, your vent location, the location of your home, and additional services. Let's see how they shape the cost.
Vent Configuration
If your dryer vent is a more complex design with many bends and significant vent length, it directly affects the time and effort professionals will invest in cleaning it. The more complex the task, the more expensive.
Location
Geography is a factor in determining the cost to clean your dryer. If you live in a big city, you will pay a higher fare than those who inhabit rural regions.
Accessibility
If your vent cannot be easily accessed or there are obstacles on the way, it will require more time and effort. Additional equipment will have to be used, and all of that affects the cost. Roof dryer vent cleaning is more costly due to hard access.
Roof vents are rare because a dryer vent opening is usually located on an exterior wall. The closer to the ground, the better.
Additional Services
If you require additional services such as thorough inspection, damage repair, or installing a bathroom exhaust vent cover, they will be added to the cost.
What Does the Quote Include
When you consult with professional dryer vent cleaning services, be adamant about knowing what the quoted price covers. In this way, you can choose the best quality-price relation for you.
Basic Cleaning
Basic cleaning consists of removing lint and debris from the dryer vent system to ensure airflow and eliminate the risk of domestic fire.
Inspection
For many providers, a dryer vent inspection cost, such as spotting cuts or wear, is included in the overall price. If they identify any potential problems, they will let you know so you can react timely.
Additional Services
Usually, cleaning companies charge extra when technicians inspect and clean the lint trap or when they need to perform urgent repairs. You are likely to pay additionally for replacing damaged components.
Those vary from company to company, so you need to enquire what the quote covers and what not. Bird guard installation, for example, is an additional service.
What to Expect from the Process
Whether you do it yourself or watch an expert perform it, the process follows the steps below.
Preparation
Remove any obstacles that can get in the way of accessing the dryer vent. Clear the area around the dryer to ensure safety.
Disconnect and Power Down
To proceed with cleaning, the dryer vent should be disconnected from the power supply – gas valve or electricity.
Access the Vent
Search for the dryer vent opening outside your house and uncover it. Professionals might use wire coil ducts to clean if it is hard to access.
Cleaning
After the preparations are complete, the actual cleaning can commence. DIY cleaning will involve the assembly of the rod and brushes, whereas a professional dryer vent cleaning service will utilize all the necessary tools for thorough cleaning.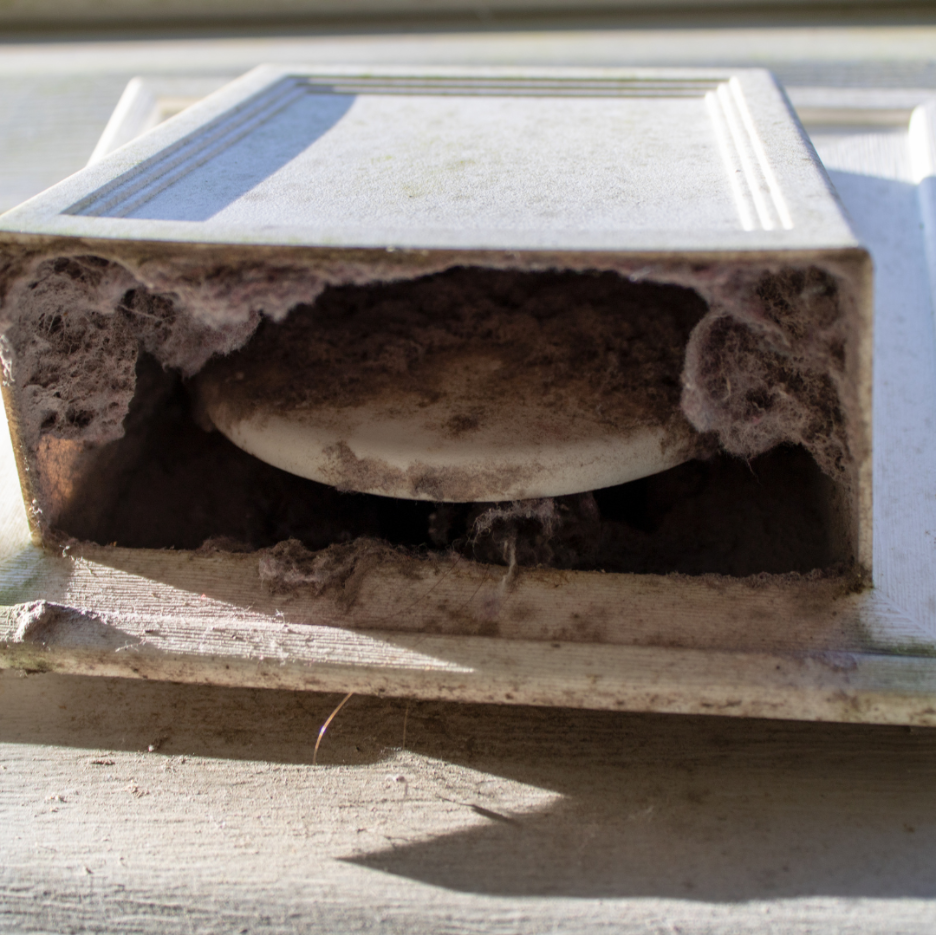 Image source: Canva 
Vacuuming
Loose lint and debris can mingle in the air and infiltrate living spaces, so professionals use vacuum hose attachments to suck all remaining particles.
Reassembly
When cleaning is completed, all the parts should be securely placed, and the vent cover should be reinstalled.
Additional Services
Adding to the basic vent cleaning, services such as lint trap and filter cleaning that contribute to your clothes dryer's functionality and safety can cost differently from provider to provider.
Lint Trap Cleaning
The lint trap functions as a lint catcher but needs cleaning to ensure no lint buildup and better airflow. It directly affects the efficient performance of the appliance.
Vent Inspection
Vent inspection is essential because it acts as a screening of functionality and can determine if there are any clogs, damage, tear and wear, and improper installation.
Vent Repair or Replacement
When cleaning or inspecting your dryer vent system, the experts may identify damaged components like the dryer duct. They can repair or replace them for additional cost.
Air Duct Cleaning Service
Air duct cleaning services are recommended for better air quality and life conditions. Not only dust accumulates in ducts but also pet hair, skin, particles from construction works, and so on. Air duct cleaning costs differ from provider to provider.
Promotions and Discounts/Coupons
Many cleaning companies offer special promotions and discounts to attract new clients. There are also incentive programs or coupons to make the dryer cleaning service more affordable. There are maintenance plans, including groups of services.
These are advertised locally, can be obtained from the companies' websites, or claimed with a promo code. Check for coupons online on various platforms. It's worth taking advantage of those offered by local dryer vent cleaners.
Tips for Long-Term Savings and Damage Prevention
Saving might initially mean investing. Many financial specialists advise that you wisely spend your money on initiatives that can return your investment or save you money in the long run. The same applies to your dryer vent professionally cleaned.
Regular Maintenance
Regular cleaning is the best way to fight against excess lint buildup and prevent health and safety issues. After each cycle of drying clothes, clean the lint trap. Also, now and again, check to see if there is visual debris at the vent opening.
Act immediately if there is a burning smell from your dryer. That means professional cleaning is overdue.
Use the Right Drying Settings
It is essential to follow the guidelines provided by manufacturers in your manual. Using the right cycle settings and avoiding overloading will help the lifespan of your machine and its endurance. Wet lint can accumulate as a result of clothes overload.
Additionally, products like dryer sheets and liquid fabric softeners may positively affect your dryer's lifespan.
Proper Installation
Proper installation accounts for minimizing the risk of lint accumulation due to bends and restrictions that can be avoided in the installation process. It is essential where the dryer vent is located. Hard-to-access openings account for more cost.
Avoid Plastic Venting
There is a significant difference between plastic and metal venting. It is recommended, if applicable, to use metal because it lasts long and traps less lint.
Professional Inspection
If not the whole cleaning and inspecting process, consider scheduling a professional inspection every year to ensure potential issues will not turn into costly problems.
Prevent spending on repairs that can be very expensive and save yourself the trouble of the untimely purchase of a new dryer vent.
Educate Yourself
If you are going to go DIY on cleaning, invest time in educating yourself about the signs that indicate a clogged dryer vent, other issues and problems, and how to address them promptly.
What Else to Consider?
The dryer vent cleaning cost is not set in stone. It varies depending on many factors. There is a cost even if you decide to do it yourself; sometimes, this might not have the cheapest outcomes.
Relying on professional services to be your dryer vent wizard might take time to seem cost-effective, but it has long-term benefits. It turns out to be good value for money when you consider the improved dryer efficiency, safety, and prevention of potential hazards.
When you have a good and informed understanding of what is included in a quote and why, you can make a tailored budget decision that suits you and will return the value for years. Clean dryer vents and dryer ducts will repay with safety and efficiency.