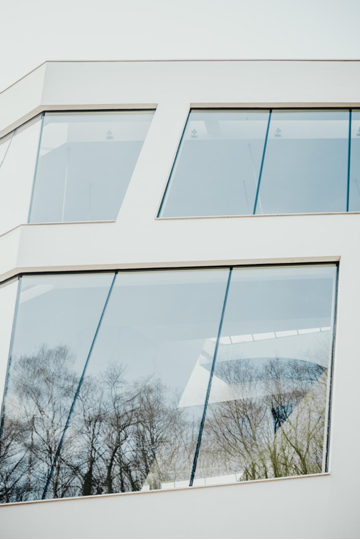 Every property owner would like to have shiny windows all the time. Perfectly cleaned windows always look amazing and make a good impression. They always make a building look better. And it's the other way around.
When the windows of a building are left dirty and in an unkempt condition, this can spoil the overall appearance of the building no matter how clean it is on its exterior or interior.
Regular window cleaning is considered an annoying household chore but it is an important task and it should not be underestimated and skipped.
Sometimes it's hard to achieve a perfect shiny result when it comes to window glass cleaning. Even when you put effort into cleaning your windows, streaks and smears appear when sunlight falls on the window glass.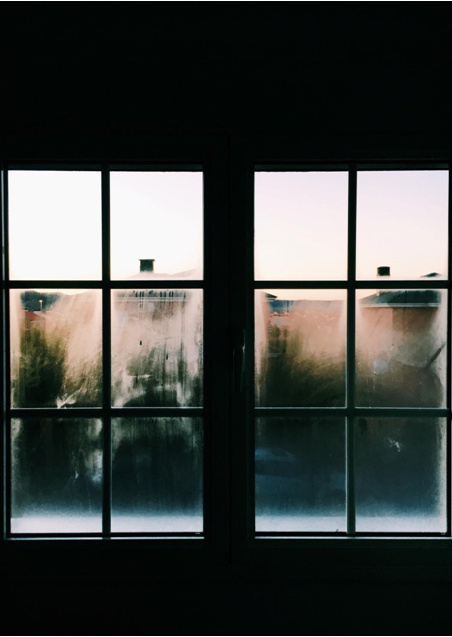 It may sound surprising, but you don't always need water to clean your windows in a good way. Cleaning window glass without water is perfectly possible.
To avoid having an unpleasant mess of streaks on your window glass  and clean your windows without water, you should follow some useful tips.
Cleaning window glass should not be a big challenge, even if you don't use special window cleaning products. You just need to get the right cleaning supplies and choose the right time of the day to do it.
You don't need to spend hours cleaning your windows. All you need are simply a few cleaning supplies such as soft microfiber cloth and quality window cleaning solution.
For sparkling results make sure to choose window cleaning products of good quality. Avoid soapy cleaning solutions as they are more likely to create streaks on the windows.
Commercial window cleaners that contain harsh chemicals are also  not a good idea since window glass can be damaged by strong cleaning solutions. Window glass is temperamental in nature and its surface can be damaged by harsh cleaning supplies.
Window glass gets covered by dirt over time. Dust film accumulates over window glass and it becomes a hospitable place for bacteria. There are some homemade solutions that can fight those germs living in the window glass dirt residue.
Vinegar for example is a perfect ingredient for achieving that desired streak-free finish. It's a real gift from nature as it has amazing cleaning properties.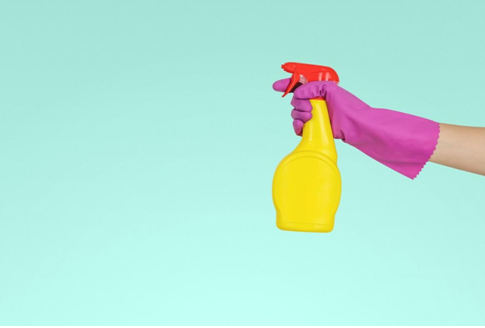 Vinegar is antibacterial and it doesn't contain any toxins. This makes it perfectly safe for kids and pets. When inhaled or ingested it doesn't do health damage. Vinegar can work on different types of window glass surfaces and it can break down dirt buildup effectively.
Vinegar is not only effective, but it's also a relatively cheap and convenient window cleaning product. It can be easily found and it has a variety of cleaning applications.
When used in homemade cleaning solutions it's most often mixed with tap water or distilled water. Vinegar based cleaning solutions can be used in different household cleaning tasks.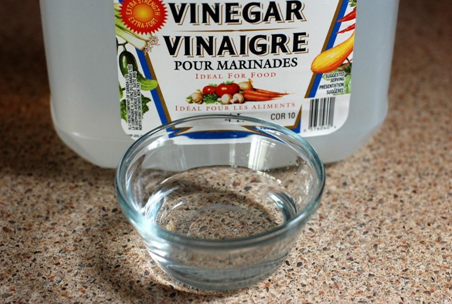 To use vinegar without water, you just need to get regular white vinegar and slightly warm it up. Fill a spray bottle with this cleaning  solution.
You can apply it directly on the window glass. Spray a generous amount of the solution on the dirty spots of the window glass and leave it to work for a few seconds.
Now it's time to find the right cleaning cloth for scrubbing the window glass. Make sure to find a window cleaning towel or cloth of good quality. High quality cleaning towels should not leave any lint on the glass. Choose microfiber cloths that are super absorbent and you can easily wash them after each use.
When cleaning with vinegar it's best for you to use lint-free microfiber towels or rags. Natural chamois cloth or soft cotton towels are also good options for window glass cleaning that doesn't leave lint on glass surfaces. If you choose to get soft cotton cloth for your windows, make sure that it has a tight weave.
You can also use newspaper, paper towels or plastic scraper to get rid of stubborn dry dirt residue on the glass. Don't use weak paper towels as they leave a lot of lint on the glass.
However, cleaning with newspaper on dry or wet surfaces is not suitable for all types of windows and sometimes it's not a very convenient option. Newspapers can leave ink stains on windows with wooden frames for example.
But you should know that paper towels and newspapers can leave a lot of unsightly lint on window glass and they are not always the best cleaning tools for this purpose.
Paper towels not only leave streaks on the window glass but also lint that is difficult for removing afterwards. They create a thin film of fuzzy residue on the window glass.
If you want perfectly cleaned windows without water, you can also use squeegee. Even professional cleaning companies use it. When you are not using some type of window cleaning solution, your choice of cleaning tools becomes an even more important step.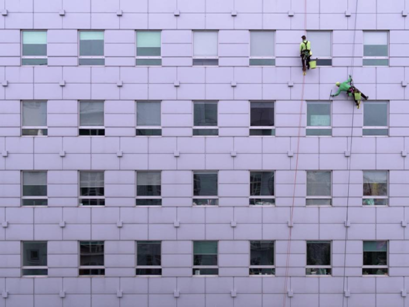 One of the most effective tools for window cleaning is the squeegee. Using a squeegee guarantees great results in different window cleaning tasks.
However, the only downside is that cleaning with a squeegee requires some skills from the cleaner in order to achieve the desired effect. When cleaning with a squeegee you should be careful and work with the right movements.
The type of squeegee is also an important factor. When choosing a squeegee for your window cleaning tasks, you should look for high quality squeegees.
A good squeegee consists of three parts-handle, rubber and channel. The squeegee's rubber can be replaced with a new one when it becomes worn out. This prolongs the life of the squeegee.
Squeegees come in different sizes. The most popular ones are between 14 and 24 inches. The 14-inch squeegees are mostly suitable for cleaning windows.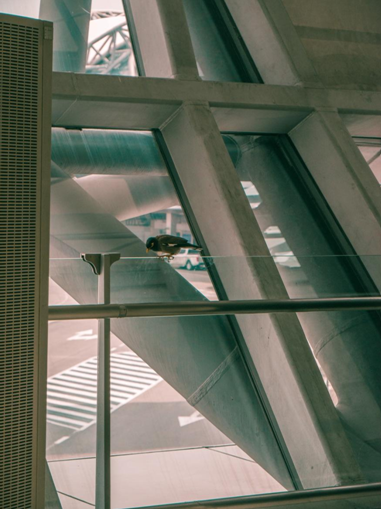 After getting the cleaning products and tools you need, it's time to start cleaning. Before you start, it's important to prepare your windows first.
As you know window glass has many enemies:
dirt,
dust,
grime,
splattered water or oil,
acid rain stains,
bird droppings,
insects, etc.
These need to be removed before the clean-up of the window glass.
For this task you can also use a vacuum cleaner to clean the window sills, frames and sash windows from the dirt and dust. This will make the glass cleaning part less messy.
Find a clean soft cloth and use it to remove the accumulated dust, spider webs and bugs on window glass and the window frames as well. You will need a scrubbing pad afterwards.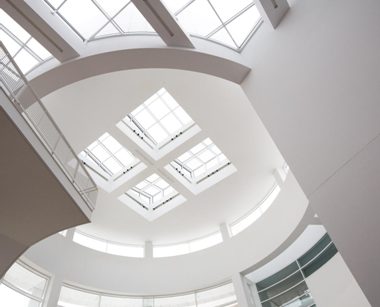 When cleaning a window glass you should change directions to clean it efficiently. As you wipe the window glass, try to go over one area several times. Effective window cleaning is similar to painting. Apply strokes from different directions to clean the window glass properly and avoid the appearance of streaks.
Now it's time for the scrubbing part. Get the scrubbing pad and make circular motions with it. This is done to remove the excess moisture out of the window glass.
Take a squeegee and work with horizontal and vertical moves. This method will make the window glass perfectly clean and streak-free.
The last step is buffing the window glass. Buffing is an important detail of the cleaning process because no matter how carefully you clean the window glass, there is still a chance that streaks will appear.  Streaks and smudges are mostly noticeable when sunlight is falling on them.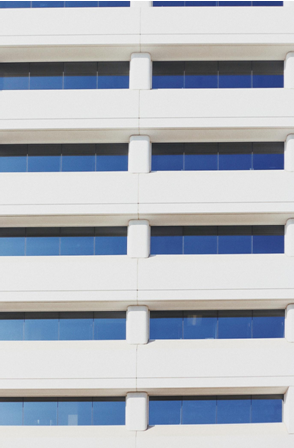 You will also keep on hand a dry microfiber cloth to buff the area one more time. But you don't need to go over the entire window glass surface. Just buff the spots where you see streaks.
What not to do when you are trying to clean your windows successfully without water:
Avoid cleaning your windows on a sunny day because the sunlight makes the water or the window cleaning solution dry quickly before you manage to properly clean the window glass surface. It also leads to the appearance of streaks that are hard to remove.
Choose cloudy and mild weather for your window cleaning task, if possible. But if you really need to clean your windows on a sunny day, you should start from this window that gets little or no sunlight.
Sometimes there are stubborn dirt buildups, layers of grime and hard-to-remove spots on our window glass.
Use a generous amount of the window cleaner to avoid the appearance of streaks and make sure all the dirt buildup is fully dissolved. So, if you use just a little amount of vinegar cleaning solution, streaks are still likely to appear on the window glass.