Trash collection and disposal can be a difficult task, especially if we are talking about large-size residential or business buildings occupied by a lot of people.Thanks to trash chutes we can easily dispose of our daily garbage on a daily basis not even leaving the building we live or work in.
Trash chutes have an important role in the waste disposal of a property. Their main advantage is that they save time and effort for the people living in multi-story buildings. When regularly and properly maintained trash chutes help us keep the interior of any apartment or business property clean, good-smelling and safe.
For this reason, trash chute cleaning is one of the important tasks that should be part of the routine maintenance of any high-rise property. For those who don't know, trash chutes are mainly used for the disposal of different types of  household and commercial garbage. 
Although sometimes trash chute cleaning is considered an unimportant task in the routine maintenance of a property as trash chutes are most often hidden from sight, it's not recommended to neglect them. Cleaning your trash chute is as important as cleaning the building's exterior.
Skipping the cleaning of your building's trash chute will not only make the property an unattractive and unpleasant place to reside in, but it will also make it a dangerous one. The lack of proper and regular trash chute cleaning leads to different issues with a property that can cost you both your money and your health.
If you wonder whether or not regular trash chute cleaning is worth the effort, in this article we will explain to you the top reasons why trash chute cleaning is beneficial to every property owner. We will also give you some useful tips for effective trash chute cleaning.
Why should you schedule regular cleanings?
Trash chutes are used for waste disposal on a daily basis. When a large number of people are throwing their waste bags in a trash chute, it often happens that some of the bags get torn on their way to the trash chute's bottom and their contents get stuck on the walls of the trash chute.
Waste bags consist of different contents, one of which is old food and other waste. As a result when this waste is left to deteriorate inside the trash chute for too long, bacteria starts to thrive and attracts different types of pests. 
Moreover, dirty trash chutes are also a source of bad smells that travel around the interior of the building.
Cleaning experts recommend property owners to have their trash chute cleaned at least twice a year. Trash chute cleaning frequency depends mainly on the usage. If you think that your building's trash chute is used pretty often, then it's a good idea to have it cleaned every six or three months.
No matter if you own a business or commercial property, regular and proper trash chute cleaning will help you keep it in well–maintained condition. Here are the top reasons why regular trash chute cleaning should be among the priority tasks in the maintenance of every property.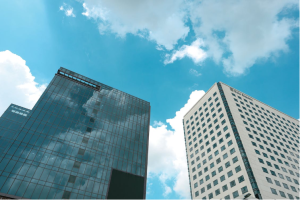 What are the top benefits of trash chute cleaning?
Improve Office Safety
A well-functioning trash chute makes any type of building a safe and healthy place for living and working. Statistics show that most of the cases of fires inside buildings occur due to unclean trash chutes. 
That is why by having your trash chute regularly cleaned you can be sure that the fire hazard for your building is minimized.  
Prevent Health Hazards
Dirty garbage waste chutes filled with different types of grime in high-rise buildings  are a bacterial growth site. This means the air inside the building is also of poor quality. To have a bacteria-free environment inside your building one of the first things you should consider is the condition of your trash chute.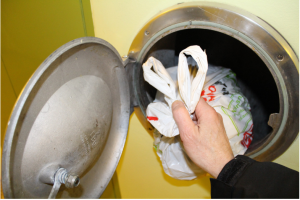 Keep Pests Away
When left uncleaned for a long time the grime and sludge inside trash chutes makes them become a bacterial growth site pests are attracted to.
Create a Better Work Environment
Poorly maintained trash chutes can make the inhabitants of a building sick as they are a source of germs and bad odors. Investing effort in regular trash chute cleaning will help you offer your employees a healthy work space where the air is fresh and there aren't any bad smells or bacterial development.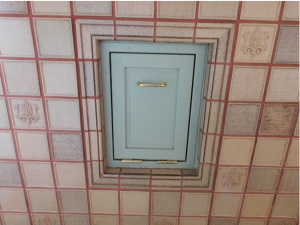 Conclusion
If you want to have your trash chute perfectly cleaned, the best option for you is to contact a professional cleaning  company that offers trash chute cleaning services. This will definitely save you a lot of effort, injuries and also money.
Some of the benefits of trusting your trash chute cleaning into the hands of professional cleaners is that they use specialized trash chute cleaning equipment and safety gear. This enables them to handle different types of dirt inside  garbage chute systems.