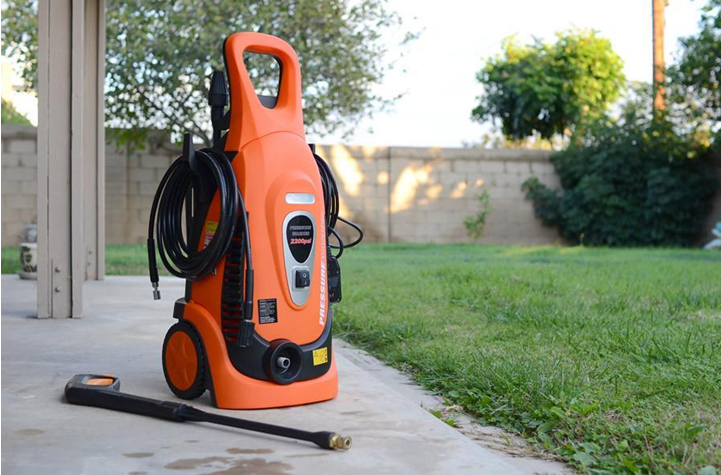 No matter if you own a business building or you are selling or leasing  a residential property, in all cases you may want to keep it in a good well-cleaned condition. If you want your property to have a welcoming look, the best way to do it is to make sure to clean it regularly and effectively.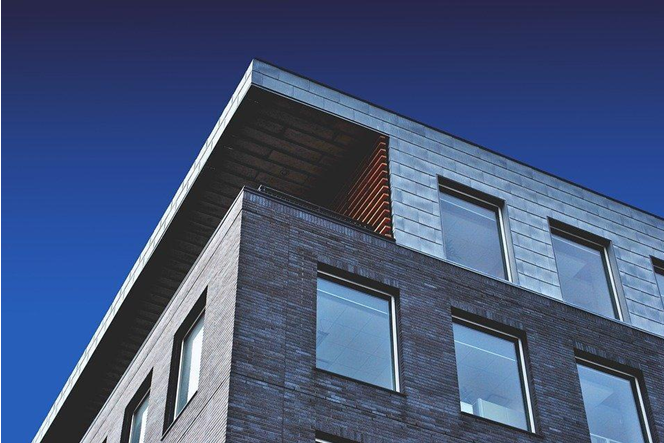 Pressure washing is a really effective cleaning method for removing different types of dirt off different outdoor surfaces. It works against grime, dust, grease, gum, mildew or mold, algae, trash stains, bird droppings and  even graffiti.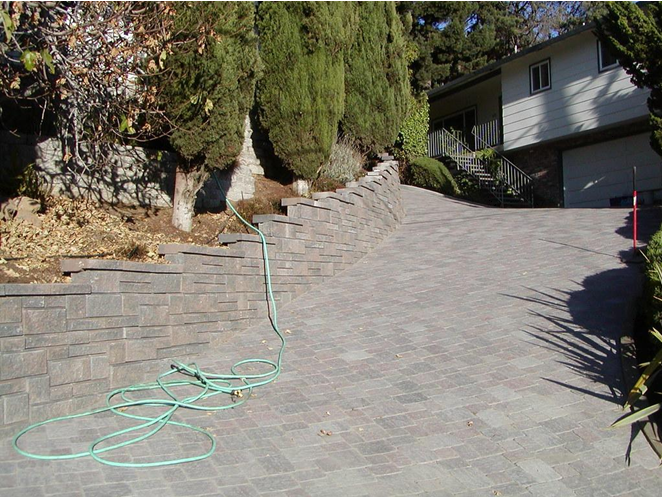 It can be applied to:
a variety of spots and surfaces-patios
walkways
sidewalks
driveways
parking garages
loading docks
dumpster zones
roof
façade
awnings
gutters
windows
walls and other property areas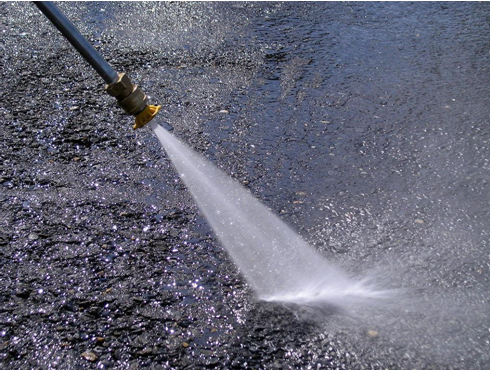 Dirt and debris build-ups are not only unattractive to look at but they can also create a risk for the building's structure. Some construction materials deteriorate over time when left uncleaned.
Therefore when a property is pressure-washed regularly its maintenance costs are lowered as the number of future repairs is reduced.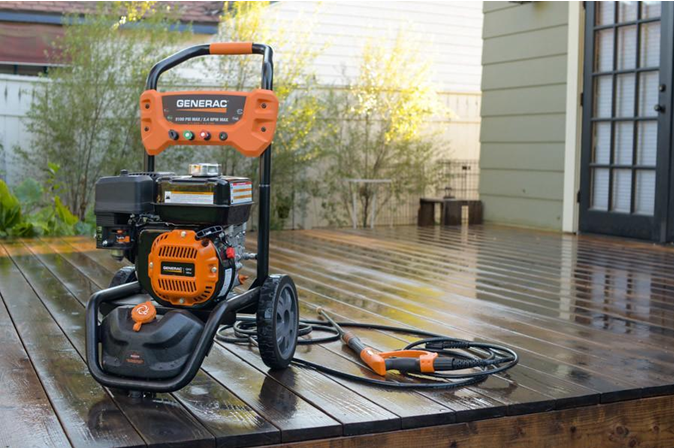 Pressure washing machines achieve great results when it comes to stubborn dirt and grime build-up. As these machines work with pressurized water spray, they allow us to clean different types of dirt and debris outdoor in a quick, easy and effective manner.
If your patio and driveway is dirty pressure washing is your best partner in the battle with dirt.
Why pressure wash detergents are recommended?
We can perform pressure washing either with or without using a pressure washer detergent (also called pressure washer soap). The use of a pressure washer isn't even necessary. You only need a bucket and a standard soap but the end result won't be the same as you won't be able to clean all the dirt build-up.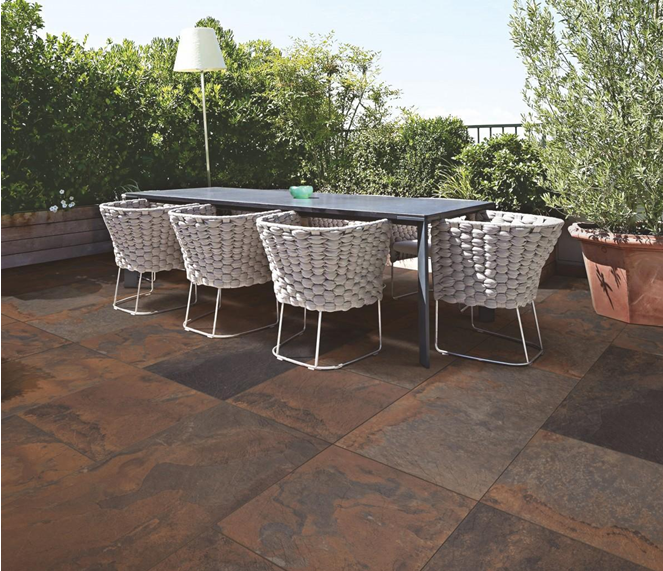 The second disadvantage of this method is the fact that you should carry all your cleaning tools to whichever spot of your home you are trying to clean.
But we will get a maximum effect of our cleaning if we use pressure washer detergent. Pressure washing machines achieve spotless results already even without using pressure washer soap/detergent.
Adding a detergent to the pressure washer will help it clean all the accumulated dirt even faster. Both detergents and soaps work well against most types of dirt.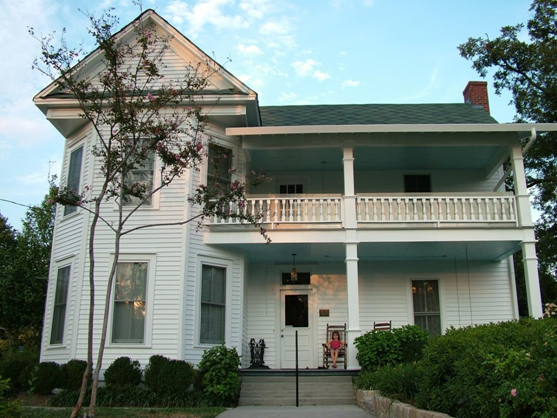 Most of the pressure washing machines already have a special tank where the detergent is put. These detergents are inserted in the hot water flow and mix with it. Then the cleaning solution comes out of a hose and it is sprayed onto the target surface.
These tanks makes life for cleaners easy as they just need to pour the detergent into the tank and they are ready to start the pressure washing machine.
Most kinds of pressure washer detergents don't even need hot water to be effective. Some pressure washers may not have detergent tanks but they can be bought separately. This option is more convenient since you should carry around a bucket with a soap solution alongside your pressure washing machine.
Which pressure washer detergent to use?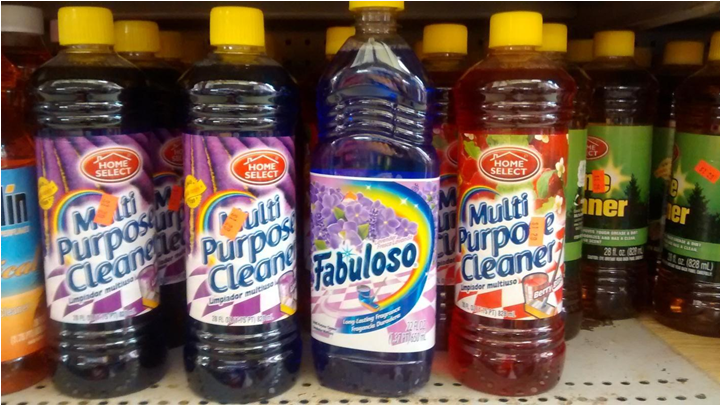 If you wonder which is the best pressure washer detergent, the answer to this question may be a tricky one. There isn't one single pressure washer detergent that works equally well for all types of dirt and surfaces.
Every kind of pressure washer detergent has its pros and cons and it achieves excellent results for certain surfaces. One type of detergent may not work well on a surface it isn't originally designed for.
As you may already know, there are many types of washer detergents and soaps. So we need  to know about them before choosing the right one.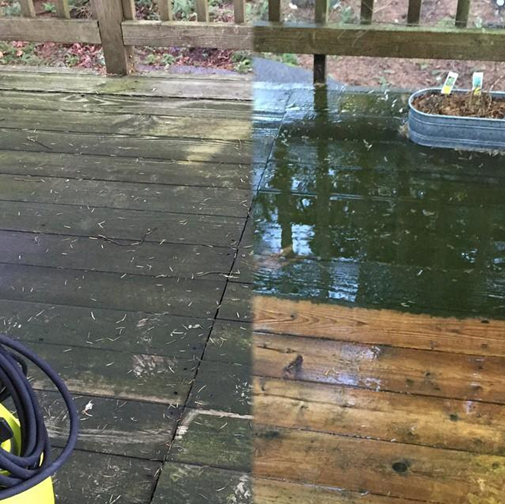 The quality of the pressure washer detergent is very important because the chemicals in low quality detergents may damage the surface we are cleaning and also harm the skin of our hands. If you choose to clean with a pressure wash detergent, you should pick up one of excellent quality to guarantee yourself best results.
It's best to stick to popular branded detergents which are considered best on the market. Their formulas are made to be harmless but without compromising their cleaning power. Most of them are sold in 1-gallon containers.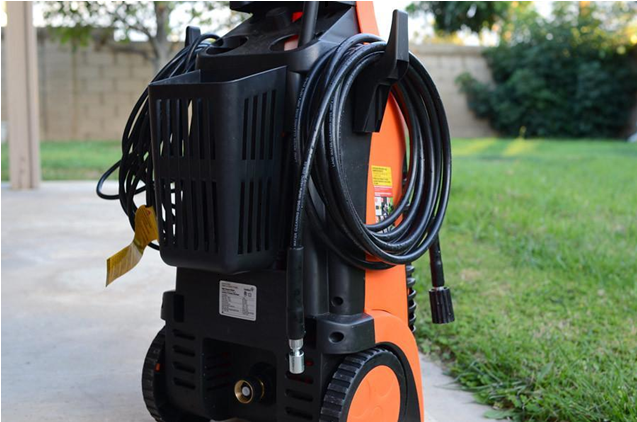 Our choice of a pressure washer detergent depends on the type of dirt we need to clean and the type of surface so that we get the results we wish.
So make your research carefully and consider your cleaning needs before buying a pressure washer detergent/soap. Check out the most common places and surfaces for cleaning and the right pressure washer/detergents for them.
Types of surfaces and places  and what pressure washer detergents/soaps to use for them
Floors,walls, commercial facilities, industrial tools,painted surfaces, equipment, metal, plastic, cars, sealed wood, vinyl siding.
Simple Green SMP 13421 Pro HD Heavy Duty Cleaner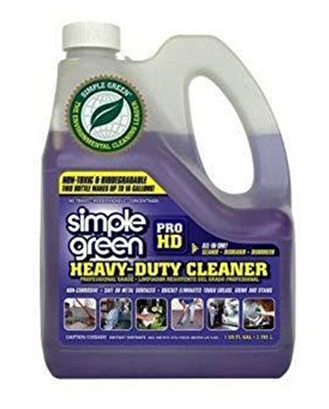 This high quality multi-purpose detergent offers professional permanent results. It's ideal for industrial spaces. It doesn't have fragrance and it's perfect for using with a pressure washing machine for heavy-duty cleaning tasks.
It can be used also for power washing, ultrasonic cleaning, parts washing, different bath and kitchen surfaces(sinks, countertops, stovetops, refrigerators, canvas, cabinets, tiles, showers).
It has a non-corrosive and toxins-free formula without any fragrance which doesn't contain any chlorine and phosphate.
As it acts as a degreaser it can clean different kinds of grease and even the most stubborn stains and oils.
Patios, walkways and driveways
Simple Green 18202 Concrete and Driveway Cleaner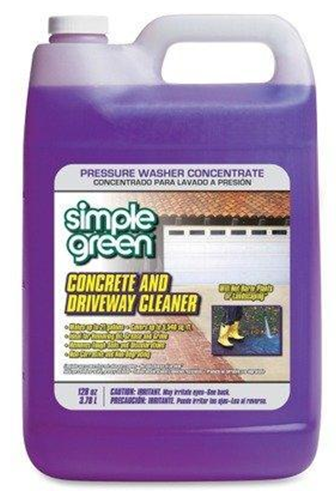 This pressure washing detergent with a new improved formula which is nature-friendly is compatible with most pressure washing detergents. It cleans perfectly grease, grime and oil stains from different surfaces.
It can be used for driveways, patios and other outdoor residential spots without causing corrosion or degradation.
Its main advantage is that it's eco friendly which means you should not worry for your garden plants or trees when using this product.
Floors, walls, windows, sinks, drains
Simple Green 11001 Clean Building, Concentrate Cleaner All-Purpose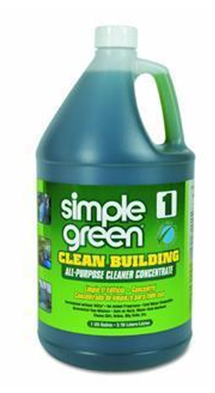 This type of non-toxic cost-efficient cleaner is suitable for cleaning effectively dirt, grease, grime from different types of hard surfaces with a pressure washing machine. It can be used for cleaning home buildings and even cars and bikes.
Because it's multipurpose this detergent  save us the need to buy different detergents as this can be applied to many surfaces and offer great results.
Removes effectively all types of grime, oil, grease, different stubborn stains from glue, coffee, juice, lipstick. Its formula doesn't cause corrosion to the surface and it's completely safe for use.
It lasts longer than most ready-to-use detergents and it has a biodegradable odorless formula without toxins. Sometimes it may have odor. Another advantage of this detergent is that it doesn't require heavy scrubbing when used with a pressure washer.
Soil dirt,paint, stains
Krud Kutter KK012 Original Concentrated Cleaner Degreaser
Certified high grade cleaning product that works well on stubborn soil grime and different types of stains. It has a powerful  concentrated formula that removes quickly and efficiently dried paint, surface damage caused by fire, tree sap, stains from drinks and foods and other types of stains.
The product is water-based and has a gentle smell. If you need a quality detergent for cleaning commercial facilities, this product is exactly for you.
The advantage of this product is that it can be applied directly to the surface. It doesn't contain petroleum solvents
Its formula is perfect for commercial facilities, rather than residential buildings.
Floors, walls, metal surfaces,  industrial equipment, vehicles
Simple Green 13421 Pro HD Heavy Duty Concrete Cleaner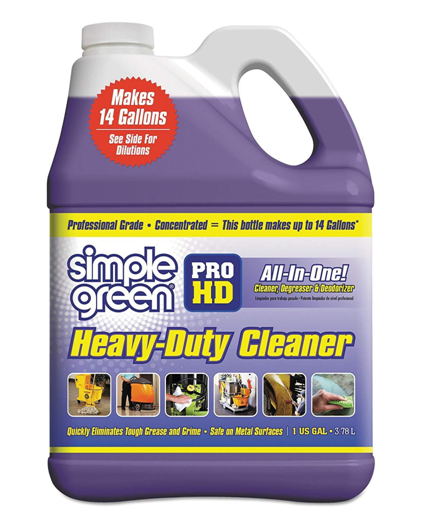 This type of detergent is pretty similar to Simple Green SMP 13421 Pro HD Heavy Duty Cleaner. It can clean successfully stubborn stains from different dirty metal and plastic surfaces and it handles oil and grease offering us shining results.
Its formula is non-toxic and odorless, it doesn't lead to corrosion and it doesn't contain phosphate or chlorine. It removes grime, dirt , rust, and it can be applied to industrial surfaces such as carpet,  concrete,  vinyl, sealed wood, plastics, painted surfaces and ultrasonic cleaning. It's also suitable for cleaning baths and kitchens
Because it's a concentrate, small parts of it are diluted in a pressure washer machine making it an economic product. cleaning industrial buildings than commercial properties.
It leaves fresh long-lasting results and if you want professional grade results, this heavy duty pressure washer detergent is perfect for you. It's more suitable for
Why is pressure washing important?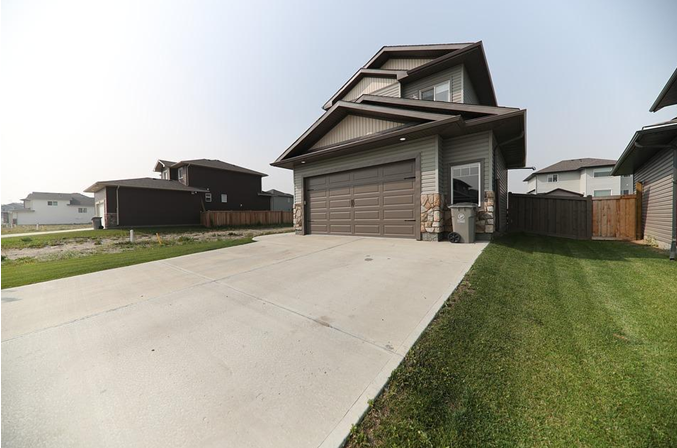 When a property has cleaned outside appearance, this with no doubt brings benefits both to its condition as well as its tenants. If you have a residential building instead, regular clean-ups have positive effect on the tenants' health and it can help us easily sell it because well-maintained properties appeal most to buyers.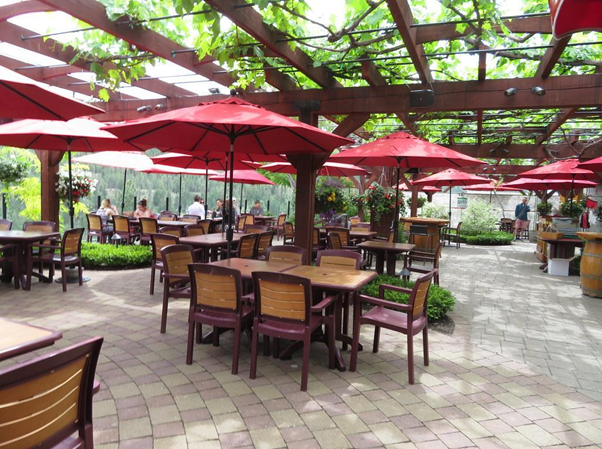 Regular pressure cleaning is really important for the good appearance of our home. It not only improves its curb appeal but it also prevents the need for future repairs. Pressure washing is also beneficial to the health of the building's inhabitants.
Regular pressure washing definitely increases the property value. For example if you own an office building, maintaining an immaculate professional look it's beneficial both for the employees and the customers.